Today is International Women's Day!
In a 2018 Global Investor Pulse survey by BlackRock, only 58% of female Singaporean millennials invest. This is surprisingly lower as compared to 84% and 74% in Hong Kong and China respectively.
The women in our life already make so many things work for them, so why not their money?
We thought we would spotlight 2 Singaporean females and how they begun their investment journey.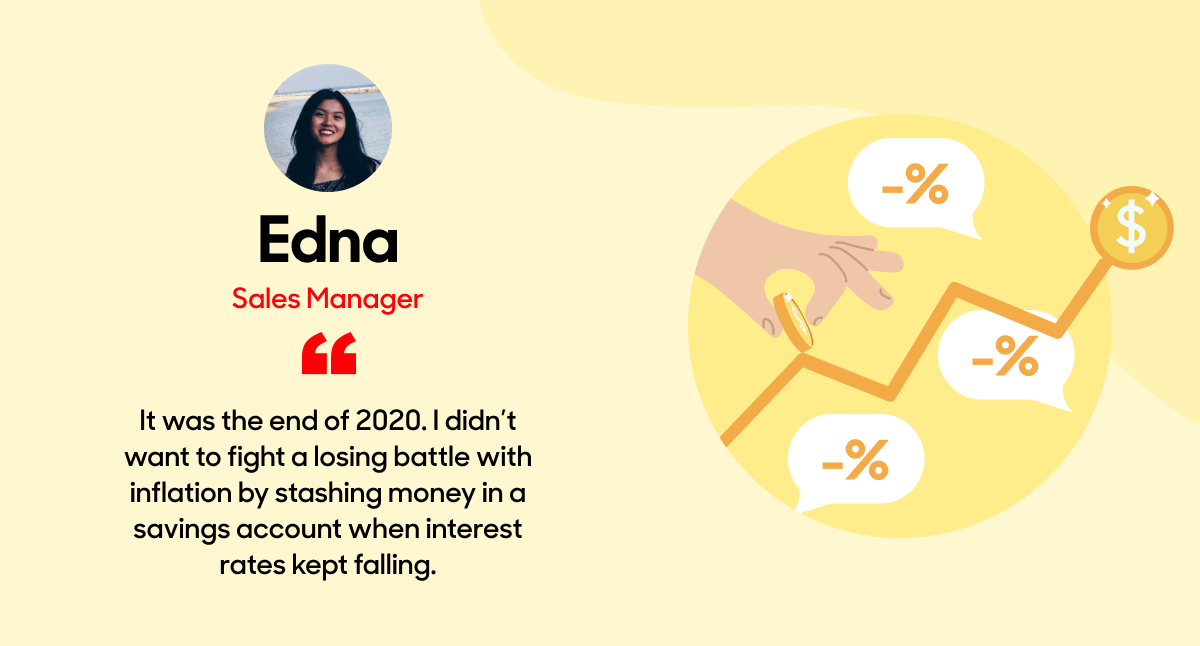 For Edna, this spurred her to look for ways to invest. The ease of starting an investment portfolio via a roboadvisor* in a few minutes lowered her initial fears and inertia.
Using it as a start also allowed her to familiarise herself with the different asset classes and how to employ Dollar Cost Averaging (DCA) as an investment strategy.
Overtime, this helped her gain confidence as an investor.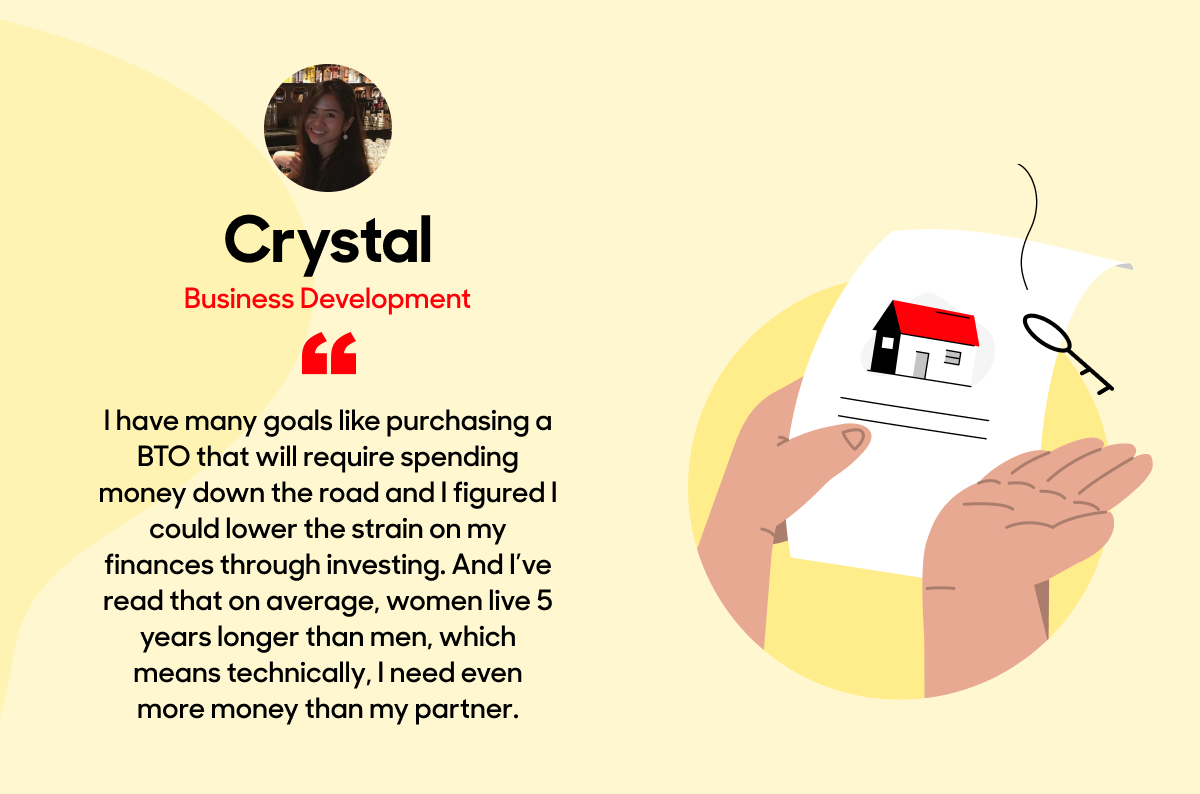 Crystal started off with a roboadvisor* too as it was the simplest way to own a diversified portfolio, alongside investing in blue chip stocks.
Now in her 2nd year of investing, she's relying on her partner as a source of advice. With him being an active investor, she is learning how to evaluate if a company she's interested to invest in is a good pick.
*Roboadvisor is a digital platform that provides automated, algorithm-driven financial planning services with little to no human supervision. (Source: Investopedia)
To start can be daunting…
…but here's to making things easier for you with Grow. If you're too busy to manage your portfolio and would still love to start learning your ways around investing, Grow could be a great starting point. All in less than 10 minutes.
Tap here to learn more about Grow.
Note that this only applies to Singlife Account customers.
---
Note that the performance for your Grow portfolio is not guaranteed and the value of the units and the income accrued to the units (if any) may fall or rise.
Grow is protected under the Policy Owners' Protection Scheme which is administered by the Singapore Deposit Insurance Corporation (SDIC). Coverage for your policy is automatic and no further action is required from you. For more information on the types of benefits that are covered under the scheme as well as the limits of coverage, where applicable, please contact us or visit the LIA or SDIC web-sites (www.lia.org.sg or www.sdic.org.sg). This advertisement has not been reviewed by the Monetary Authority of Singapore.