Technology, Insurance & Women
A disruptive and exciting combination
Aviva is part of this revolution and supports talented women in technology through:
Creating opportunities
Passionate about attracting women into tech roles.

Professional development

With proper career guidance, coaching and mentoring, we can accelerate professional growth.

A positive culture of organisational support
To empower our women in the workplace, we aim to create a supportive environment all the time. 

Together, we can achieve gender parity
We #PressForProgress by including everyone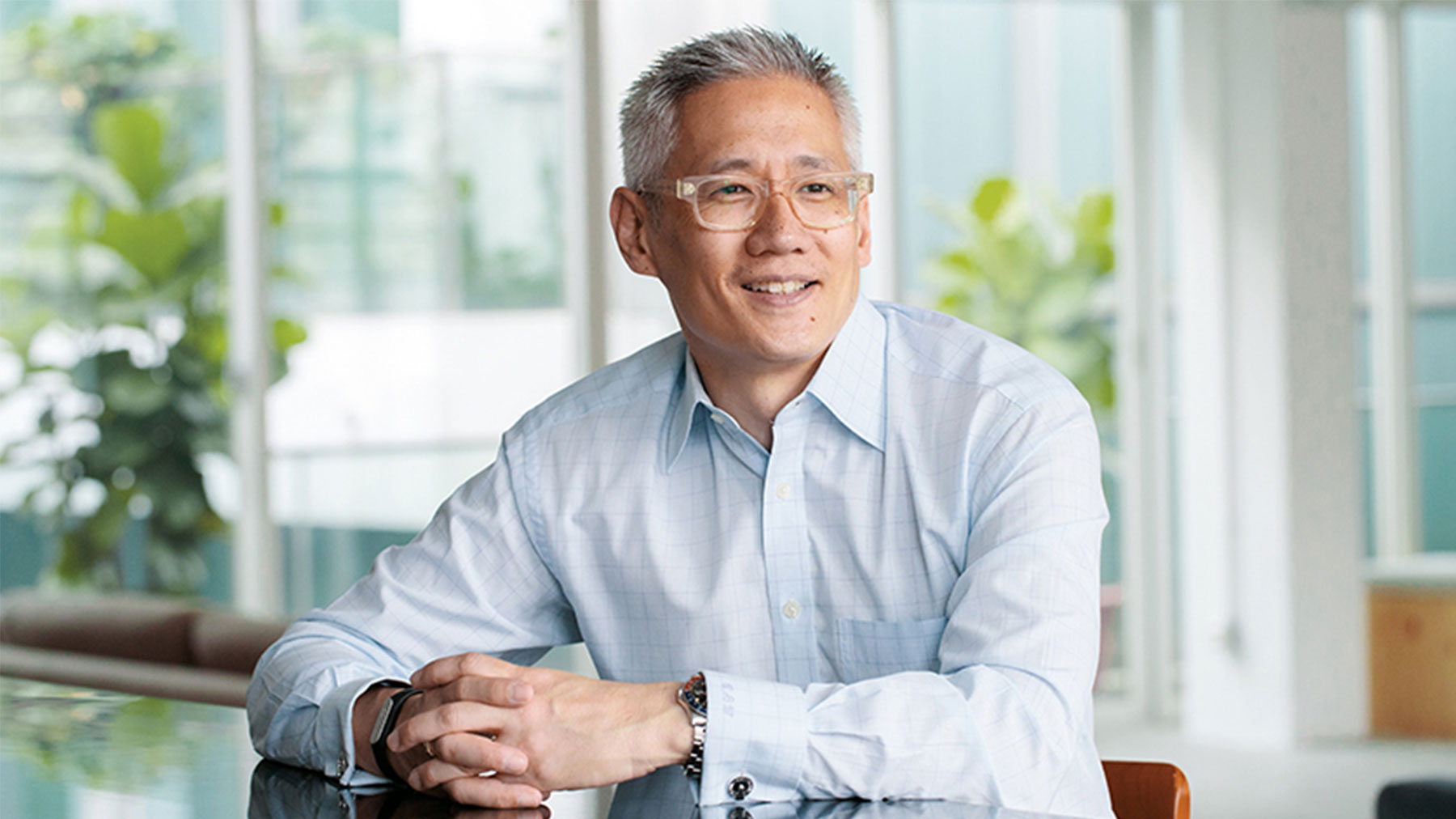 Chris Wei, Global Chairman of Aviva Digital and Executive Chairman of Aviva Asia
"Truly embracing diversity goes beyond appreciating people for who they are, regardless of their background. It's about recognising the breadth of talent, expertise and perspectives they bring to the table. Instead of integrating them into a common culture, it's about celebrating the differences and empowering people to share their uniqueness. This is what we mean by "inclusive diversity" which lies at the heart of how we do business at Aviva."
Stephanie Amber Ang, Digital Business Analyst
"I get to make a positive impact by solving problems, and making sure things progress the right way. At Aviva, I get to collaborate with and learn from talented and focused people from all walks of life. Aviva promotes an inclusive and diverse work culture which enables everyone (not just females) to work without fear of discrimination and focus on achieving results."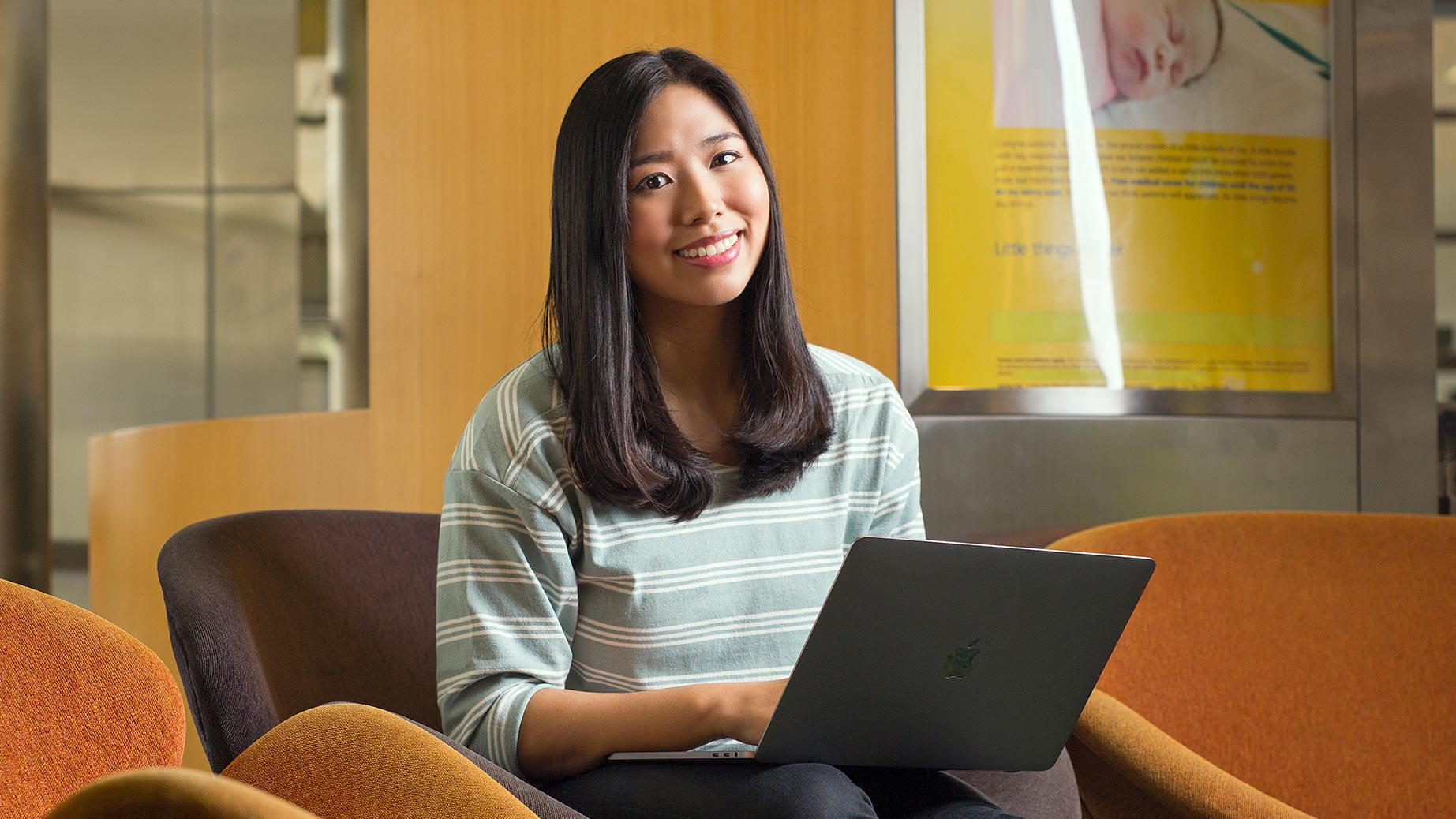 Highlights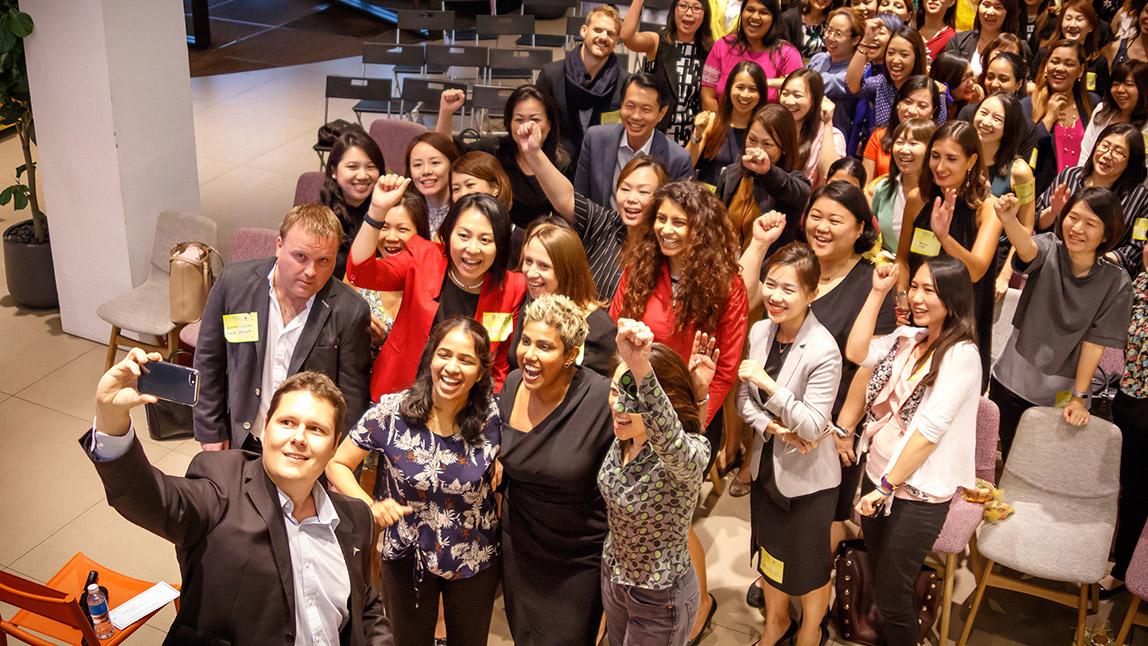 Women in Tech networking session, Aviva Asia
Aviva's Her-Story
Aviva's Her-Story, a Women in Tech networking session, marks the beginning of an upcoming series of events to support females in building successful careers in the tech field.
The event seeks to promote women's empowerment by addressing issues faced by women in technology, identifying potential development opportunities and starting constructive dialogue around diversity in working community.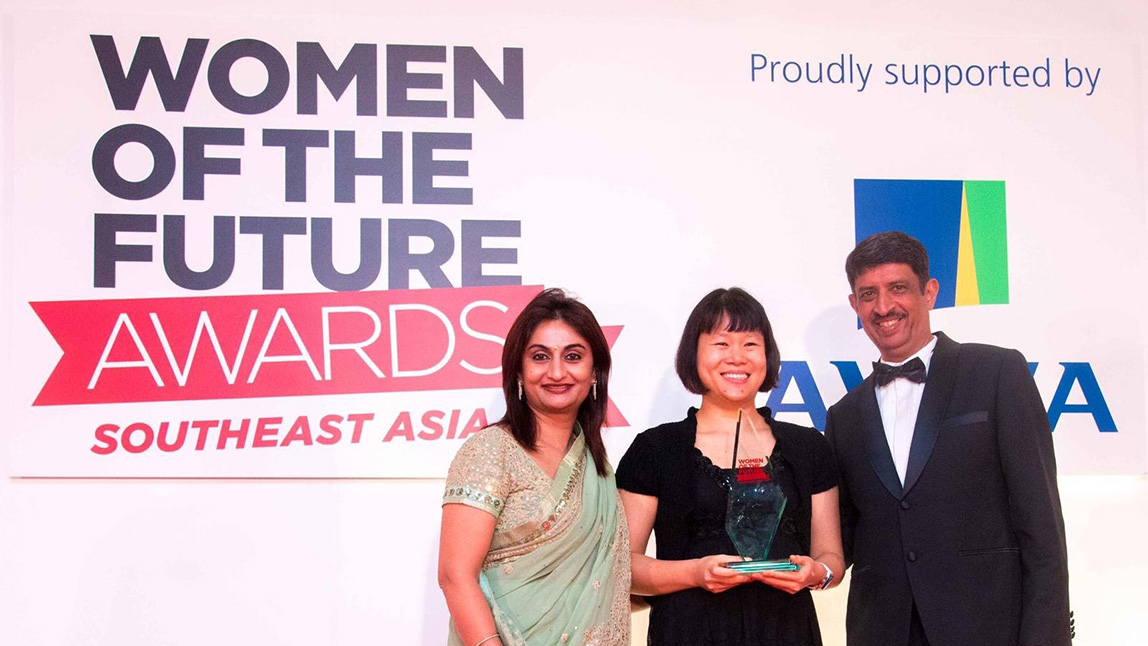 Women of the Future (WOF) Awards South East Asia (SEA)
WOF Awards SEA
We're proud to sponsor the first ever WOF Awards SEA to recognise the achievements of women who have excelled in their respective fields.
Anuradha Purbey, People Director, South East Asia and Nishit Majmudar, CEO of Aviva Singapore, in 2019 jointly presented the award to Dr Jasy Liew Suet Yan for her project in applying emotion detection to help recognise early signs of depression through social media.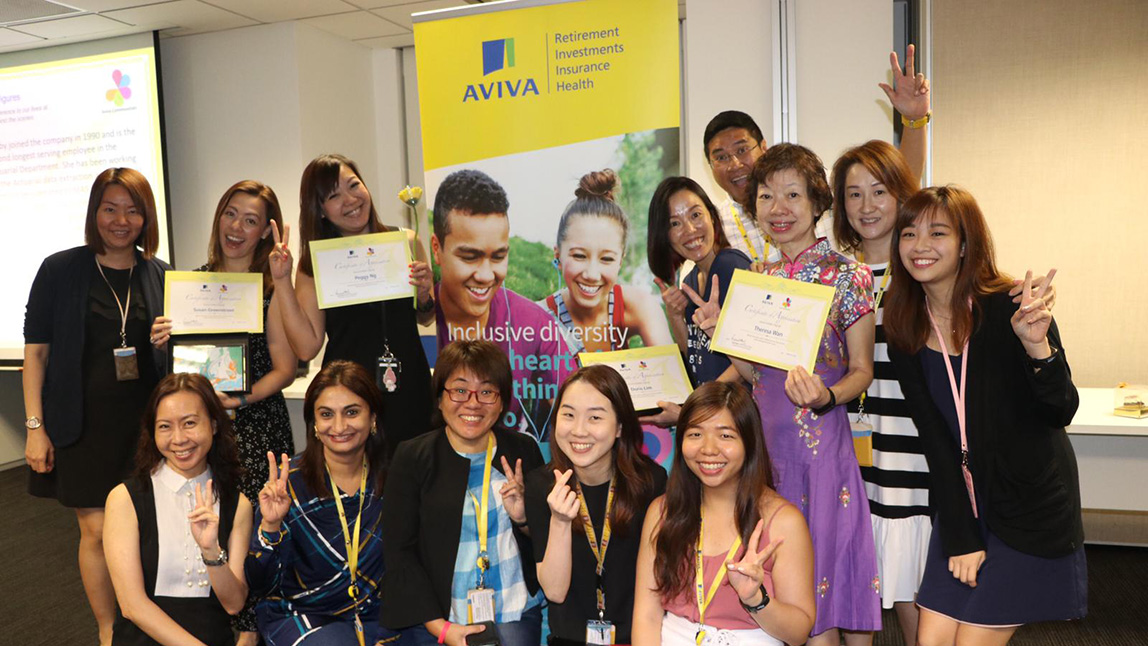 Aviva chose to uncover and celebrate contributions of these women.
International Women's Day
This International Women's Day, Aviva celebrated women's achievement by unveiling "Hidden Figures" in our workplace. Hidden Figures are those who have made a difference to our lives while working behind the scenes.
This day is an important day to us as we endeavour to promote inclusive diversity within our culture and continue to recognise impactful contributions of women in our workplace.