Abdominal bloating is a common gastrointestinal problem that affects babies, who have immature digestive systems, as much as adults. It's something we've all experienced. But sometimes, what we know as healthy habits could actually trigger nasty bloating episodes.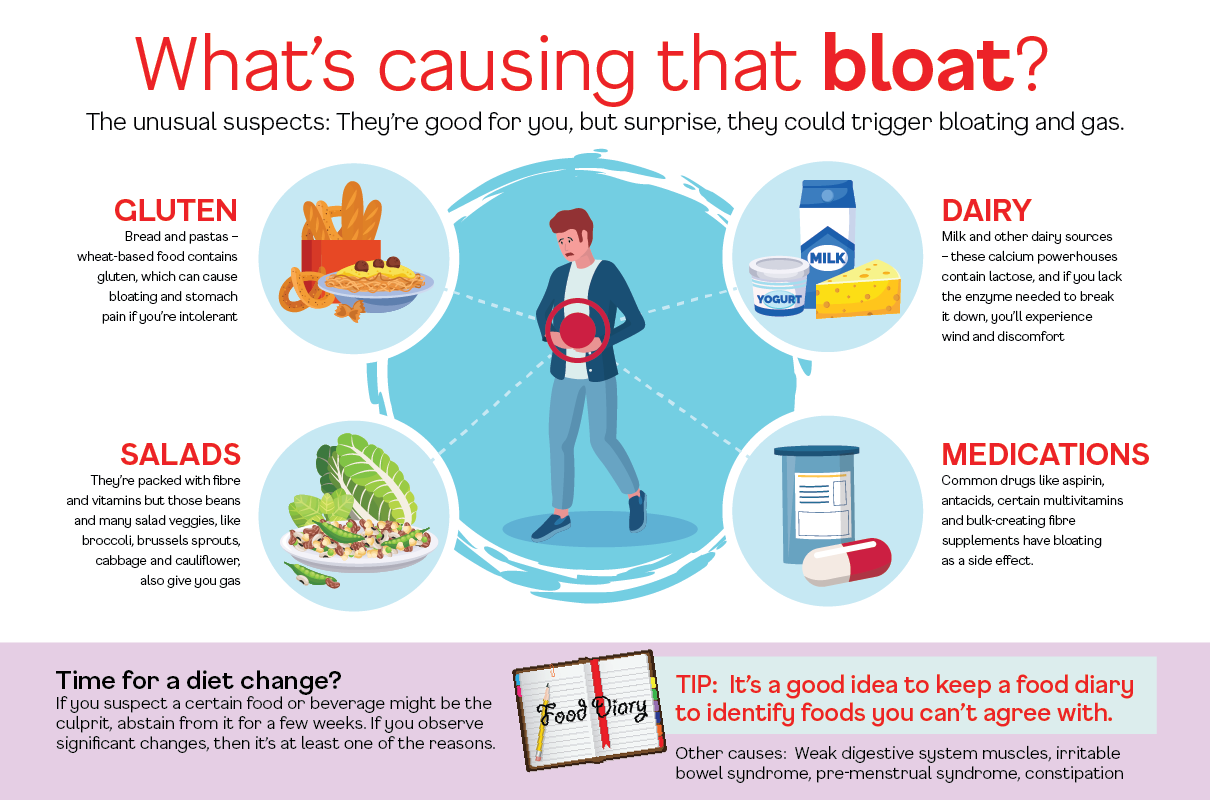 Because gut health affects your overall wellbeing, you shouldn't just stomach the bloating and wait till it passes (pardon the pun!). To find out about bloating causes, cures, and when those excessive burps and farts may mean something serious, we spoke to Singlife's panel specialist Dr Yim Heng Boon of Yim Gastroenterology Liver and Endoscopy Centre. Here's a handy infographic of what we learnt.
A link to cancer?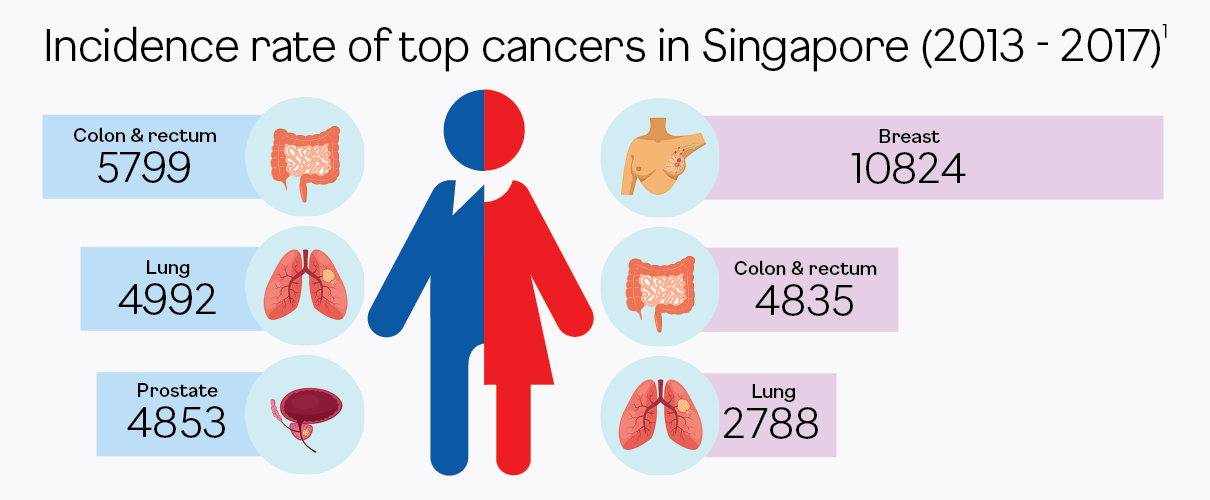 Feeling full and bloated and abdominal discomfort are some of the symptoms of stomach and intestinal cancers. Cancer cells can irritate these organs, causing fluid build-up in the abdominal cavity which can exert pressure on other nearby organs, resulting in bloating and pain.
Colorectal cancer – cancer of the colon (the main part of the large intestine), rectum (the passage linking the colon to the anus) or both – is one of the most common cancers in men and women here. 
A detailed evaluation by a gastroenterologist can ascertain if bloating is related to cancer. Upon diagnosis, treatment depends on the stage of the cancer.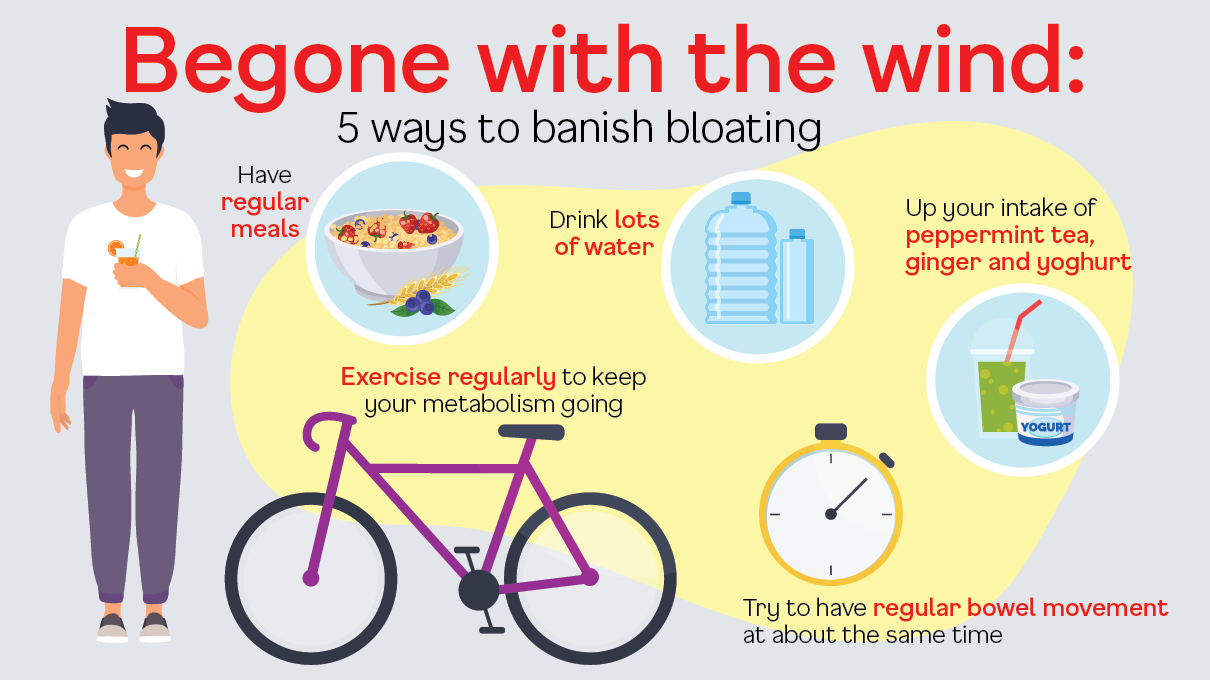 Early stage: an endoscopic resection, or removal of abnormal tissue from the digestive tract, without any need for open/keyhole surgery or chemotherapy is possible
Advanced & intermediate stage: surgical resection with/without chemotherapy may be necessary
When to seek medical attention: Consult a specialist if…
bloating continues for days or worsens
bloating is associated with unintentional weight loss, changes in bowel habits, vomiting, abdominal pain or distension, blood in the stools or black stools – sharing this information with your doctor can help narrow down the causes for an accurate diagnosis
Footnotes
1 Singapore Cancer Registry 50th Anniversary Monograph 1968-2017