Do you upsize your meal when you feel hungry for more? We do too. Well, good news- if you're hungry for more return on your Singlife Account, here's your chance to upsize it for a limited time.
Read the full T&Cs and FAQs here.
---
Interested in how it works? 
You will qualify for the policy month if your Grow policy has been active for at least 30 days at each checkpoint.
Here is an example of how one's eligibility for bonus return per policy month is determined and credited.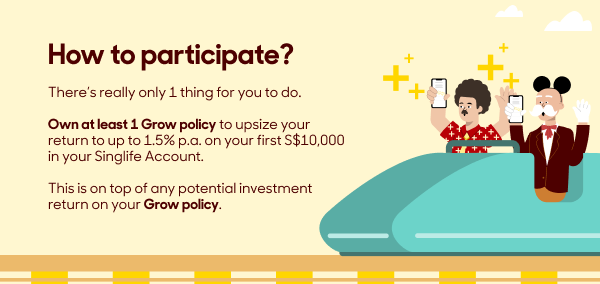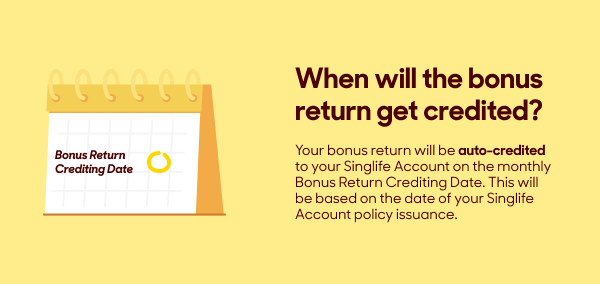 Learn more and generate your personalised view of the dates to look out for.
P.S. Already own a Grow policy and still hungry for more? Spend at least S$500 on your Singlife Visa Debit Card monthly to add another 0.5% p.a. return. Read more here.
---
Note that the performance for your Grow portfolio is not guaranteed and the value of the units and the income accrued to the units (if any) may fall or rise.
Grow is protected under the Policy Owners' Protection Scheme which is administered by the Singapore Deposit Insurance Corporation (SDIC). Coverage for your policy is automatic and no further action is required from you. For more information on the types of benefits that are covered under the scheme as well as the limits of coverage, where applicable, please contact us or visit the LIA or SDIC websites (www.lia.org.sg or www.sdic.org.sg). This advertisement has not been reviewed by the Monetary Authority of Singapore.