For Singapore's 53rd birthday, team members of Singapore Life share why we love our tiny tropical island, along with our birthday wishes for the Lion City!
Val, PA to CEO
Val loves that Singapore has been blessed with a great founding father and a strong and incorrupt governing body.
"We are a small 'little red dot', yet we have achieved so much, leaving footprints across the globe. Our growing economy provides economic stability and affluence, and our acceptance of each other makes daily living safe and comfortable."
"My National Day wish is that we will not take anything for granted nor become complacent; that we will remember and persist to bring aid to those less fortunate; and for us to grow in our cutting edge and continue to inspire generosity and excellence in our society."
Prakriti, Marketing Intern
Prakriti, our Marketing Intern who hails from India, appreciates the good quality of life we enjoy here. She also enjoys the diverse cultures and authentic colourful celebrations that pepper the calendar.
"Happy birthday Singapore! As a young and active nation, may you reach new heights every year."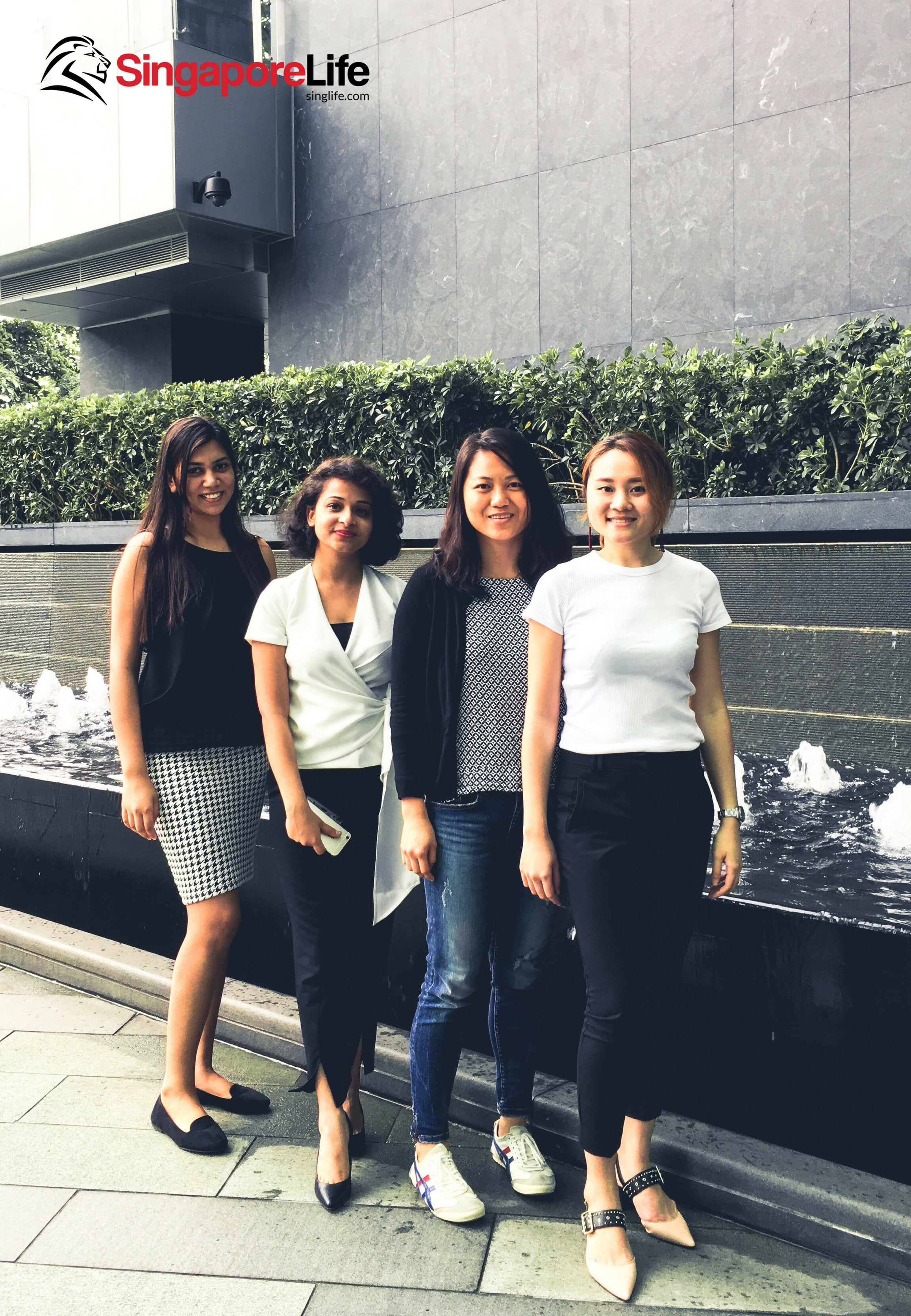 Kristen, Governance Manager
Having lived in Singapore for 9 years, Malaysia-born Kristen appreciates Singapore's safety, cleanliness, good infrastructure and meritocratic environment.
"The more I travel to other countries the more I appreciate the ease of life in Singapore."
"I wish that Singapore will continue to prosper and maintain her strong currency, so I have more spending power when I travel elsewhere!"
(We hear you on that last one, Kristen!)
Shubhi, Digital Marketing Lead
India-born Shubhi may be new to Singapore, having been here only for 9 months, but she's already digging the city and it's many flavours.
"From the infrastructure to the greenery-filled, pollution-free environment, to the mix of culture and culinary variety available, everything here is worth celebrating."
"I wish Singapore a very happy birthday. May it remain as perfect as it is now, and become one of the world's most powerful and resourceful nations in the years to come."
—
We'll be posting our wishes throughout August, so stay tuned for more to come!