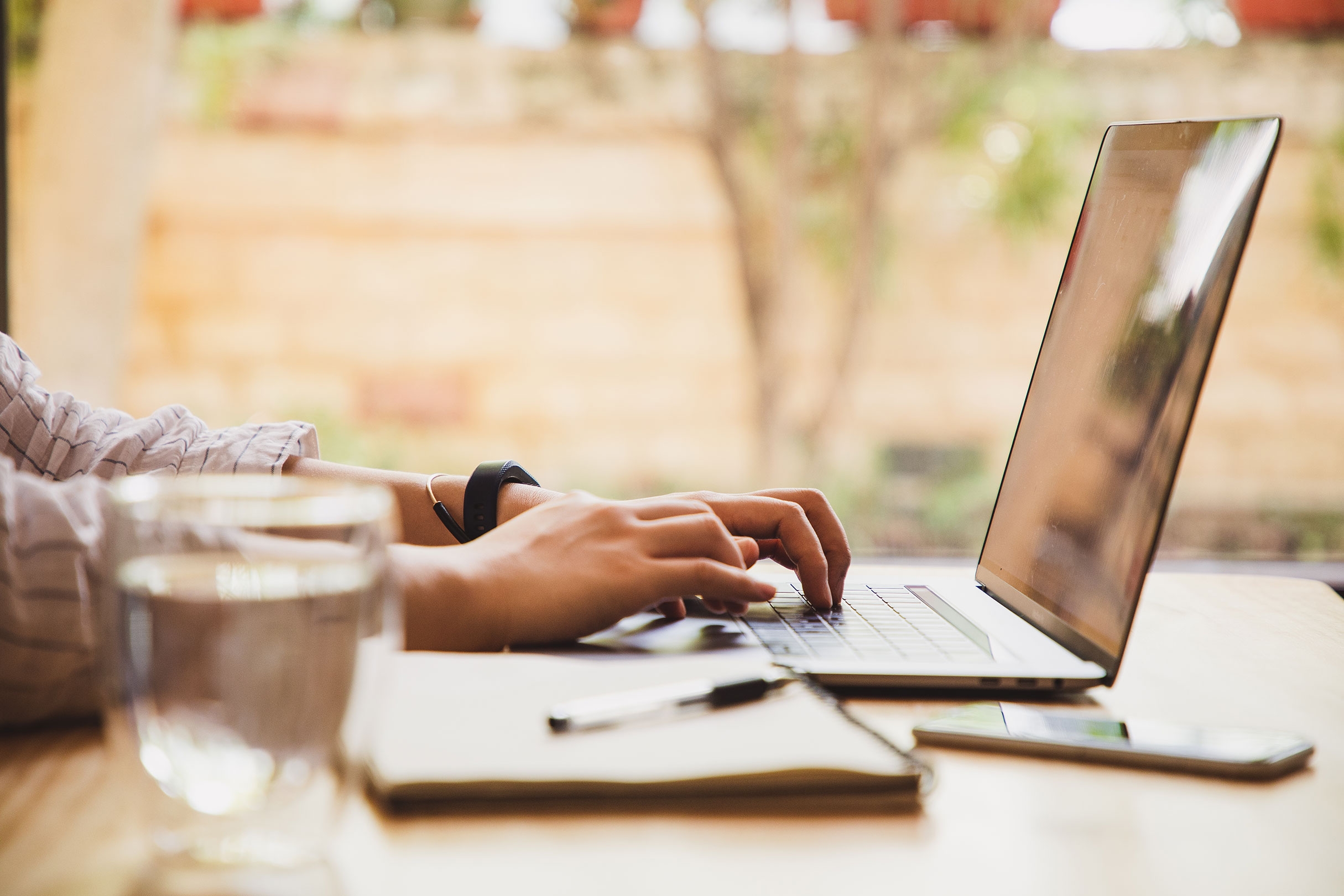 Grow FAQs
Any lock-in period for my investment?
There is no lock-in for your investment. You may request for withdrawal anytime and your account value would be dependent on the portfolio's performances.
Can I apply this plan on a joint owner / life basis?
You are only allowed to purchase the plan on a single owner / life basis. You will be both the policy owner and life assured.
Can I choose the model portfolio myself?
Yes. You have the flexibility to decide which model portfolio to invest.
Can I do ad-hoc top up?
Yes, you can perform ad-hoc top up anytime, subject to minimum amount of SGD100.
Can I terminate my policy?
Yes, you may terminate your policy without penalty charge. The redemption proceeds, less any outstanding charges will be paid to you.
Does Singlife offer any financial advice?
No, we do not provide any form of financial advice towards the selection of product and/or portfolio. You are advised to assess the product suitability and the risks associated with it before investing. Please review the plan and ensure that the selection is appropriate to your needs.
Is switching available under the plan?
Yes, you may perform free switching from one portfolio to another portfolio.
Is there regular saving plan option available?
Yes, monthly saving plan is available via GIRO arrangement with a minimum monthly contribution of SGD100. You may terminate the regular saving plan anytime without any penalty.
Which currency do you accept?
Currently, we only accept Singapore Dollar (SGD).
What are the key features of Grow plan?
Grow is a single premium investment-linked insurance plan (ILP) which offers you a combination of insurance protection and investment opportunities.
| Product Features | Details |
| --- | --- |
| Coverage Term | Whole of life (up to age 100) |
| Premium Term  | Single premium (one lump sum) |
| Premium Currency | Singapore Dollar (S$) |
| Basic Benefit | Death and terminal illness |
| Guaranteed Insurability | Yes |
| Investment Solution | Singlife Model Portfolios |
| Partial Withdrawal/Full Surrender | Allowed |
| Withdrawal/Surrender Charge | Not applicable |
| Entry Age (min) | 18 years old |
| Entry Age (max) | 75 years old |
What are the minimum investment amounts?
The Grow plan allows you to start investing with S$1,000 initial single premium.

You can set up a monthly investment via recurring single premium (RSP) to enjoy the benefits of regular investing, from as low as S$100. In addition, you may also perform ad-hoc top up anytime with just a minimum amount of S$100.
What happened if I do not meet the CKA requirements?
You will not be able to purchase the  Grow plan if you are assessed not to possess the knowledge or experience to transact in unlisted SIPs.
How would I know if I have the knowledge or experience to purchase Grow?
CKA consists of the following criteria. If you satisfy any ONE of the following criteria, you are deemed to possess the knowledge or experience in unlisted SIPs:
Education Qualification
1. Have a diploma or higher qualifications in accountancy, actuarial science, business/business administration/business management/business studies, capital markets, commerce, economics, finance, financial engineering, financial planning, computational finance and insurance.
2. Have a professional finance-related qualification. The examples include:

Chartered Financial Analyst Examination conducted by the CFA Institute, USA;
Association of Chartered Certified Accountants (ACCA) Qualifications;
Associate Wealth Planner or Certified Financial Planner by the Certified Financial Planners Board of Standards, USA;
Certified Financial Risk Manager Programme by the Global Association of Risk Professionals, USA;
Chartered Alternative Investment Analyst Examination conducted by the Chartered Alternative Investment Analyst Association, USA; or Chartered Financial Consultant by the American College, USA.
Working Experience
3. Have a minimum of 3 consecutive years of working experience* in the past 10 years in the development of, structuring of, management of, sale of, trading of, research on and analysis of investment products or the provision of training in investment products. Work experience in accountancy, actuarial science, treasury or financial risk management activities will also be considered as relevant experience.
*Such working experience would also include the provision of legal advice or possession of legal expertise on the relevant work experience.
Investment Experience
4. Have performed at least 6 transactions in ILPs or unit trusts in the last 3 years.
Who can apply for this plan?
All Singlife Account customers who are:
age 75 or below and
satisfy the Customer Knowledge Assessment (CKA).
What is rebalancing?
The rebalancing ensures your portfolio remains both relevant to and consistent with the current investment environment and its risk profile. The asset manager is responsible for the portfolio rebalancing. The rebalancing will be effected through buying or selling of respective ILP sub-fund(s) to achieve the target allocation. There is no action required of you. The asset manager may initiate rebalancing to reflect a revised asset allocation view or to take advantage of any market mispricing. 
Can I make partial withdrawals?
Yes, you may request for a partial withdrawal of up to 95% of your account value at any point in time, provided the withdrawal amount is at least S$1,000. The account value after withdrawal must not be less than S$1,000.

If the account value after withdrawal is less than S$1,000, the request for partial withdrawal will be considered as a full surrender.
Can I invest in specific ILP sub-fund(s)?
No, you are not allowed to choose specific ILP sub-fund(s) for investment.
What is the target asset allocation for each portfolio?
| Portfolio Name | Target Allocation |
| --- | --- |
| Singlife Conservative | 80% bonds; 20% equities |
| Singlife Balanced | 50% bonds; 50% equities |
| Singlife Dynamic | 20% bonds; 80% equities |
What is the Singlife's Model Portfolio?
Currently, we offer 3 discretionary managed model portfolios under the plan, i.e. Conservative, Balanced, and Dynamic Portfolio (the "Portfolios"), for customers with different risk profiles.
The Portfolios are managed by a professional asset manager on a discretionary basis. The asset manager has the full discretion in managing the Portfolios. You will invest into one single portfolio for each policy.
Key features of the Portfolios:
3 portfolios with different allocation to equities and bonds.
The Portfolios invest into ILP sub-funds, which in turn, feed directly into respective underlying funds managed by reputable fund managers.
The Portfolios are being monitored regularly and will be rebalanced automatically to ensure the asset allocation does not deviate significantly from its target allocation as a result of market movement over time.
The asset manager may change the Portfolios' allocation and/or the ILP sub-funds from time to time. This ensures your investment always stay relevant with the prevailing investment environment.
How often will I need to go through the CKA?
The positive outcome of your CKA would be valid for 1 year from the date of assessment. You will not be required to complete CKA when you transact in unlisted SIPs during the 1 year period. On the expiry date, you would need to complete a new CKA before you can perform the following transactions:
Apply for a new plan
Ad-hoc top up
Switching of portfolios
Increase the monthly investment contribution amount (RSP)
What is CKA?

With effect from 1 January 2012, Monetary Authority of Singapore (MAS) requires financial institutions to assess whether customers have knowledge or experience to understand the risks and features of an unlisted Specified Investment Products (SIPs), such as investment-linked policy (ILP) and unit trusts, before allowing them to purchase the product.

Customer Knowledge Assessment (CKA) has been implemented to assess customers' knowledge or experience to transact in unlisted SIPs.
Is there a lock-in period?
No, the plan is designed to offer you the full flexibility when comes to investing. There is no lock-in period and you can make a withdrawal anytime without surrender charge.
What are the charges payable?
There is only single charge payable under the plan, i.e. Management Charge of 0.25% per quarter of the account value. The charge will be deducted from your account value on a calendar quarter basis.
What are the payment methods available?
| Premium Type | Methods |
| --- | --- |
| Initial Single Premium | Singlife Account, Credit Card (only available for premium amount = S$1,000), PayNow |
| Recurring Single Premium | GIRO |
| Ad-hoc Premium | PayNow |
What does the basic benefits cover?
In the event of death or terminal illness, we will pay the higher of:
101% of Net Premiums*; or
Account Value
Once the benefit has been paid, the policy will terminate.
*refers to single premium plus recurring single premium and ad-hoc premium paid to date less partial withdrawals.
This benefit ensures that the policy owner always get back the total premium paid less withdrawals when the unfortunate event happens, regardless of market conditions. 
Illustration:
Scenario A
Net premiums – S$30,000; Account value - S$25,000
Death benefit payable – S$30,300
Scenario B
Net premiums – S$30,000; Account value - S$45,500
Death benefit payable – S$45,500
How can I access all the investment related details for my plan?
The Singlife App is at your fingertips for you to manage your investment. The App is the convenient place for you to check your investment holdings, portfolio's performance, fund price, and transactions history.
When will I receive the proceeds from my partial withdrawal/full surrender request(s) from Grow?
You can expect to receive the proceeds from Singlife no later than 7 to 10 business days from the day we receive your request. Requests after 12pm on a business day will only be processed on the next day.
Will there be any monthly statement for my plan?
Yes, your GROW monthly statements are available via your Singlife App.
Go to your GROW dashboard
Under each of your investment portfolio, click 'VIEW DETAILS'
Your GROW monthly statements can be found under 'Statements'