Overview
The directors of the Company are responsible to shareholders for ensuring that the Company is appropriately managed and that it achieves its objectives. This includes ensuring that an appropriate system of governance is in place throughout the Company.
Board committees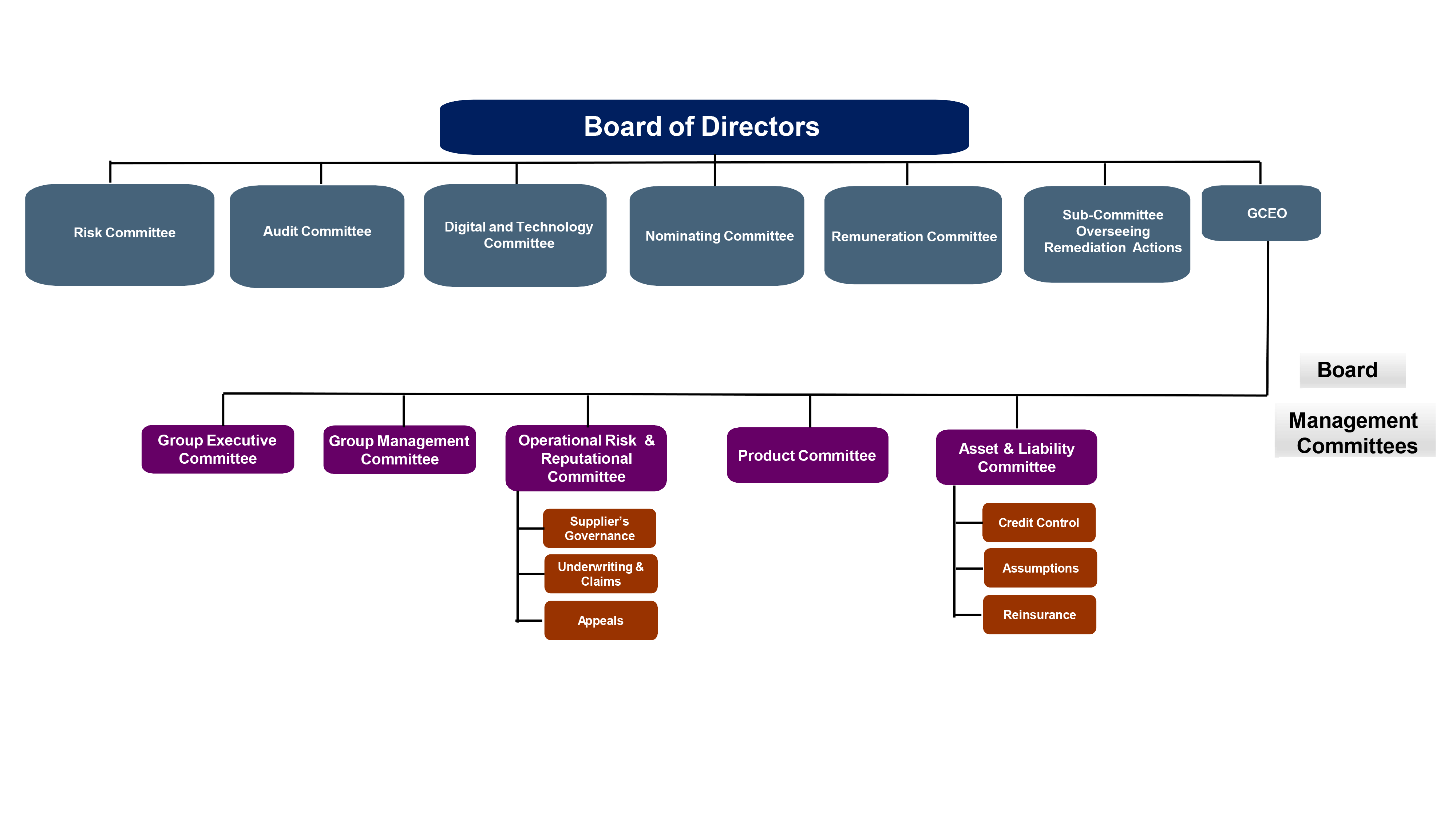 Matters not specifically reserved for the board and its committees under its terms of reference, are delegated to the chief executive officer who in turn delegates responsibility for specific operations to the members of the senior management team.
Director independence
The Board assesses the independence of its directors based on criteria set out in the Corporate Governance Guidelines and the Insurance (Corporate Governance) Regulations. The criteria includes length of service of the Board, and whether the director is independent from management relationships, business relationships and the substantial shareholder of the Company.
Corporate governance report
The Board of Directors and Management of Singapore Life Holdings Pte. Ltd. and its subsidiaries are committed to high standards of corporate governance in its dealings with all stakeholders, including policyholders. This report sets out the corporate governance practices for financial year 2021.
Download the report here.