Board of Directors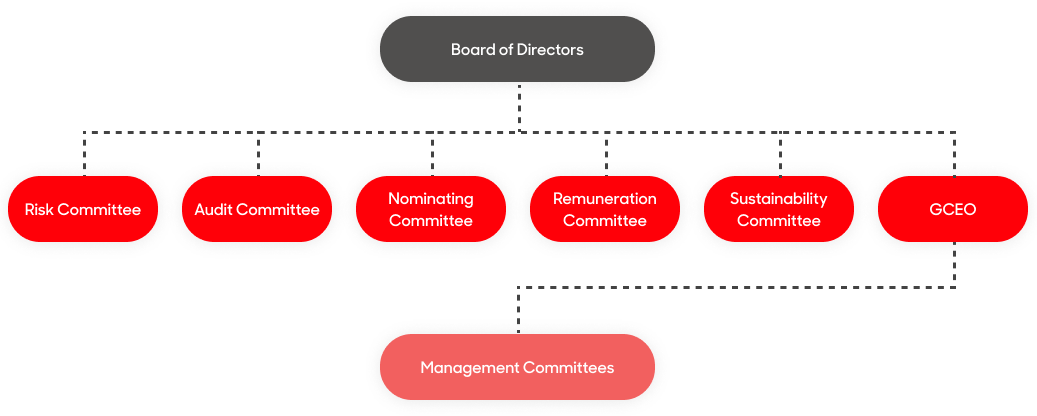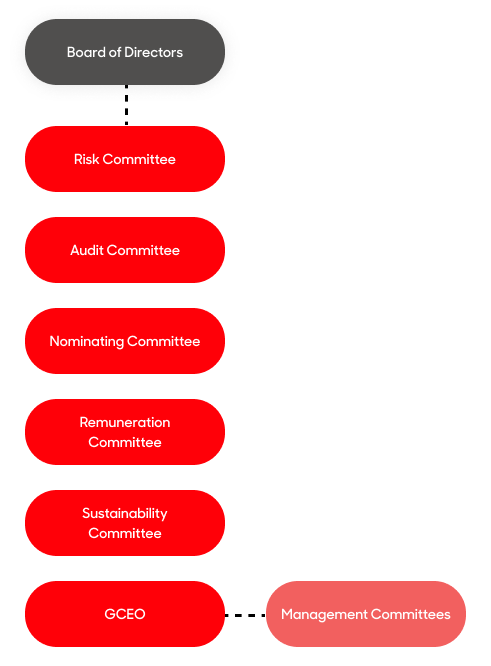 Matters not specifically reserved for the board and its committees under its terms of reference, are delegated to the chief executive officer who in turn delegates responsibility for specific operations to the members of the senior management team.
There is an appropriate level of independence in the Board's composition as the Board is formed from a majority of Independent Directors. The Board conducts a review and determines the independence of its Directors on an annual basis based on criteria set out in the CG Regulations.
Corporate Governance Report
The corporate governance report sets out the corporate governance practices which conformed with the CG Regulations and MAS CG Guidelines.