The end of 2019 is fast approaching, which can only mean one thing. Winter holiday season is here! If you're planning for a snow-filled holiday in sub-zero temperatures, we've put together a checklist of essentials to ensure you have everything you need for a comfortable snowy getaway.  
 
1. Essential documents
If you forget to pack a clothing item or that moisturiser you can't live without, chances are that you should be able to purchase these items at your destination. But one thing you can't afford to leave behind is your passport and other important travel documents such as visa, travel insurance, international driving license (for car rentals), flight ticket, booking details of your accommodation and transportations. It is highly recommended that you keep a soft copy of these documents in case of loss during your holiday. 

2. Travel insurance
Going on a holiday can be exciting and stressful at the same time. It only takes one bad scenario to ruin your experience. It could be a travel cancellation due to bad weather or a lost luggage or a medical condition. Having a travel insurance plan helps you get through these situations with less stress knowing that there'll be compensation should things go wrong during your holiday.
It's a good practice to buy your travel insurance as soon as your trip is confirmed. This will ensure that your trip is covered should there be any unfortunate circumstances (e.g. heavy snow storm) before your trip.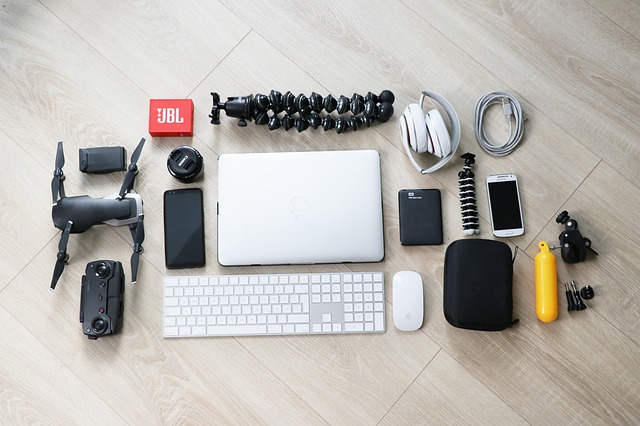 3. Electronic devices
Batteries tend to deplete faster in extreme temperature. Be sure to bring along power banks and charging cables for your smartphones and camera. It's good to invest in a universal travel adapter, which also functions as a converter. A converter comes in handy in case your device is single voltage. The other advantage is that a universal adapter allows you to charge multiple devices.

4. Weather-appropriate clothing
You've probably heard of the saying "There's no such thing as bad weather, only bad clothes.". Having the right winter gear is the key to appreciate the cold weather. This will allow you to stay warm enough to beat the cold and not drenched in sweat while you're chowing down that Korean army stew.
Check the weather forecast of your destination during the time of your visit. You may have a picture-perfect cold, crisp, dry days with clear blue skies in mind but wet and windy weather conditions are also common during winter. It's important to know how cold it's going to be and how tolerant you are of the cold. So, bring along at least one waterproof jacket and boots with a good grip. Throw in a pair of sunnies and you're all set!

5. Skincare
Even if you're someone who doesn't follow a skincare regimen, lip balm and moisturiser are essential during the cold season. Cold climate dries out your skin. So, consider products such as facial oil, hydrating masks, body lotion, and sunscreen. Don't skimp on sunscreen just because the temperature is colder and there's little sunlight. Winter sun can do as much harm to your skin. If you're flying long haul, you may want to bring these skincare essentials along with your dental kit in your carry-on bag.

6. Medications
Your medication should also be packed in your carry-on. This way, you won't run the risk of being lost should your luggage gets lost. In addition to your prescribed medication, there's no harm in packing over-the-counter remedies such as painkillers, diarrhoea pills, medicine for indigestion, muscle pain relief cream and a travel-sized first aid kit. Last but not least, check if you need any vaccination before you visit the country. This will help you avoid serious health risk during your holiday.  

7. Travel wallet
Before you leave, call your bank to inform that you're travelling abroad to avoid not being able to use your credit/debit card overseas. Most travellers keep a separate travel wallet for safety precautions and to keep things organised.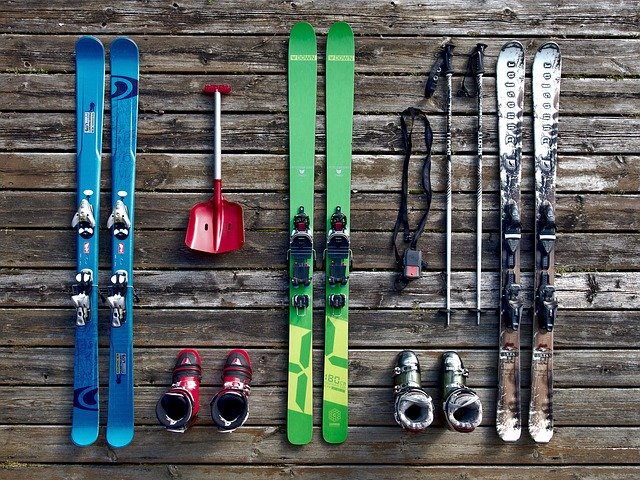 8. Ski equipment
For those of you who are not renting your equipment when you get to your resort; don't forget to pack your helmet, boots, skis or snowboard, ski poles and ski lock.
It's crucial to check if your travel insurance plan covers accidents due to extreme sports activities. Singlife offers an optional add-on specifically designed for winter sports, which will not only protect you against accidents, it also covers loss or damage of your equipment.
With everything set and ready to go, all you need now is to enjoy your snowy holiday!