However, making financial plans at this age can pay off in the long run. Not only are insurance premiums cheaper when you're younger and in good health, there's a lower chance of having coverage exclusions due to existing or previous health conditions.
Having the right insurance policy can help you overcome unforeseen financial threats such as medical emergencies without breaking a sweat or your bank account. 
So, why not give yourself permission to life to the fullest today by having insurance coverage that gives you financial peace of mind in the event life throws you a curve ball? You can start with basic coverage, then slowly increase your coverage to match your evolving needs and budget.
Check out the useful tips in this infographic on protection needs for young adults from the Life Insurance Association.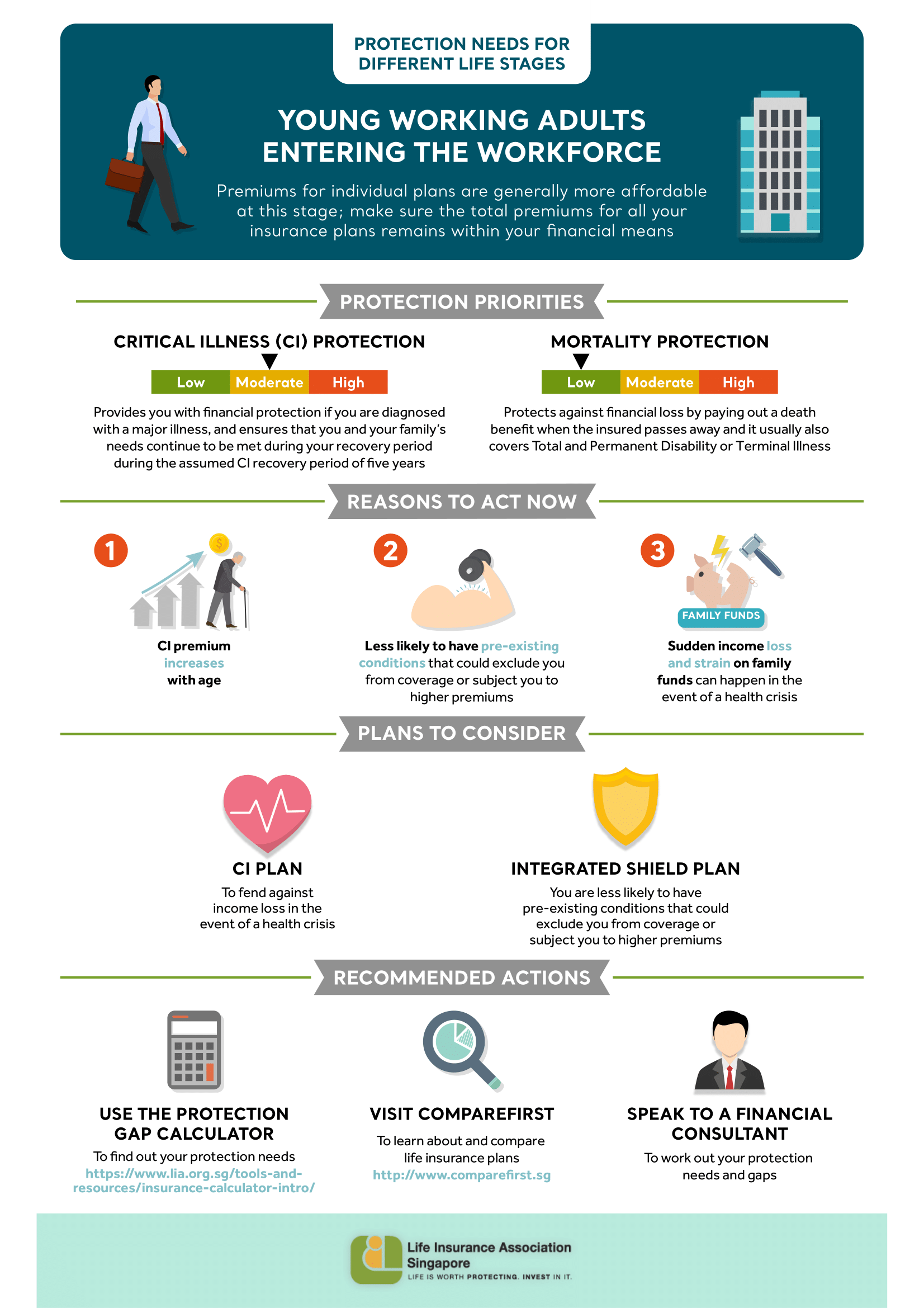 To find out more about critical illness plans and Integrated Shield Plans, fill your details in the form below and we'll be in touch.