#ABetterOdyssey is a Singlife-powered business platform that helps startups and SMEs rise above the landscape of fragmented digital business solutions. It's a space that gathers tools and resources by digital industry leaders and enables beneficial partnerships.
Businesses plugged into #ABetterOdyssey get access through free credits, trials and preferential contractual rates, and are offered a 12-month complimentary Group Personal Accident Plan1 from Singlife that covers their employees. Read the Terms and Conditions here. That's a win-win in business and personal wellbeing!
Browse the offers from our merchants below and register your interest to join #ABetterOdyssey now!
For more information, please read FAQs here.
Powered by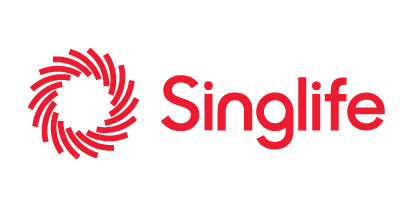 A leading homegrown financial services company, offering a Better Way for your business and our community in Asia.
Merchant Offers
Spend less on fees, and more on growth with Airwallex multi-currency business accounts, corporate cards and expense management.

No set up or monthly fees
Zero fees on first S$20,000 FX transfers
CrediLinq boosts your business' purchasing power and helps manage monthly cash flow by splitting invoice payments over 3 - 12 months.
Debia offers a range of secured dynamic QR Code and card enabled digital payment solutions.


100% waiver of terminal deposit (worth S$200) for first 20 applicants
50% waiver of terminal deposit (worth S$100) for subsequent applicants
0.05% discount off Merchant Discount Rate (MDR)
Oryon is a Singapore-based premium website and email hosting company with 24/7 live support that respond within 59 seconds.
 
Free trial of 1 corporate email account for 12-months

Register a .com for S$10 for first year2
20% discount for all business web hosting plans for first year
Southeast Asia's leading SME digital financing platform, specialising in short-term and virtual financing solutions.

Get $50 cashback2 on your 1st transaction when you sign-up for Elevate - a Virtual Expense Card for businesses
Create, connect, collaborate with the Google you love - backed by Exabytes' award-winning support and our exclusive SMB bundle.

Free Domain
Free 50GB backup
GrabForBusiness is a leading B2B SaaS solution integrated with Grab's core services to improve productivity and engagement.

Waiver of S$5,000 initial set up fee2
3% off GrabGifts with minimum purchase of S$5,000
Hybr1d is an IT solutions platform that takes care of on/offboarding, data security, procurement, IT troubleshooting and more.

3-months waiver of servicing fees


JustCo is Asia's leading flexible workspace partner with over 40 locations across Asia Pacific such as Tokyo, Sydney and Seoul.
Additional 2 months free, with a 6-month Private Office plan
Additional 1 month free, with a 2-month Hot Desk plan
Lunchbox Smart POS improves your outlet's efficiency and profitability. Linking online and offline orders in one centralized flow.
Pand.ai is a specialist in conversational AI in SEA languages. We help enterprises build award-winning AI Chatbots.

15% off 12-months chatbot subscription
PayPal, together with AsiaPay, offers solutions to meet your commerce needs, providing access to new markets and channels to sell.

Up to 25% off PayPal standard transaction rates
QuickDesk uses the blend of education and technology to digitalise and automate sales for businesses.

15% off subscriptions OR
Free automation consultation


Razer Merchant Services is a payment processing gateway that connects international brands to consumers with more than 110 payment channels across SEA.
Waiver of sign-up and yearly maintenance fees
Asia's leading omnichannel BNPL platform. Boost conversion and basket size while gaining new customers and keep them coming back.
1-month waiver of MDR for first 30 sign-ups


SME's all-in-one digital platform that helps with company registration and management of accounting, tax compliance & corporate secretarial services.
TripleA is an MAS-licensed crypto payment gateway that helps businesses increase revenue by enabling crypto payments and payouts.
100% waiver of set up fee
1-month full waiver of transaction fees
A unified platform designed to help you make spending simpler, scale faster and streamline workflows to save time and money.

Zero fees
Pre-loaded wallet of S$50
Up to S$500,000 credit line


The best SME multi-currency corporate card with unlimited cashback, real 0% FX fees and no account fees.

S$60 credit upon account approval and S$5 card spend
No monthly account fees or minimum deposits
Unlimited virtual / physical cards for free
Create multi-currency accounts for free
If you're a potential merchant and you'd like more info on how to better engage businesses, drop us an email at [email protected].