As soon as you find out that you are going to become a mother, you may feel like the clock starts ticking and you have an unspecified deadline to strike off everything on your to-do list. Ranking high on that list is buying baby necessities.
But what do you really need? What can you do without? And where can you cut costs? This handy checklist will ensure you have everything ready when the stork arrives, and includes tips to streamline your expenses. 
#1: Baby Clothes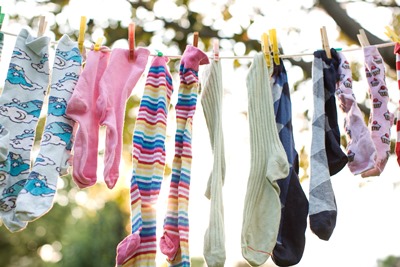 It's hard to resist the urge to shop for adorable little rompers and mittens in anticipation of baby's arrival. But experienced mums will tell you that all you'll need in your baby's first three months are seven body suits of different lengths, five t-shirts, five pairs of cotton pants, five pyjamas, five sets of mittens and socks, three bibs, a broad-rimmed sunhat, two or three dress-up outfits, and a front-buttoned sweater or jacket. Anything more may never be worn as baby will be ready for the next stage of clothes sooner than you think!
Meanwhile, exclude newborn clothing from your baby gift registry and instead list clothing for up to six months old, up to nine months old and up to 12 months old. That way, you won't have to shop for much more baby clothes until your child's first birthday. Another money-savvy tip: look out for clearance sales while you're expecting, to take advantage of discounts and special deals. 
#2: Diapers
This is one expense you can't avoid, but can save on. Newborns go through about 10 diapers a day, making disposables sound convenient. However, at 30 cents per piece, you'll be throwing S$100 a month on them, or about S$2,400 by the time your child is toilet-trained at two years. Two dozen cloth nappies on the other hand will cost about half this amount, taking into consideration utility bills and detergent.
Outright costs aside, new-generation cloth nappies are more absorbent than their predecessors, lowering the risk of nappy rash. On top of that, they're more environmentally friendly than disposables which also contain chemicals that your newborn may be allergic to. 
#3: Car Seat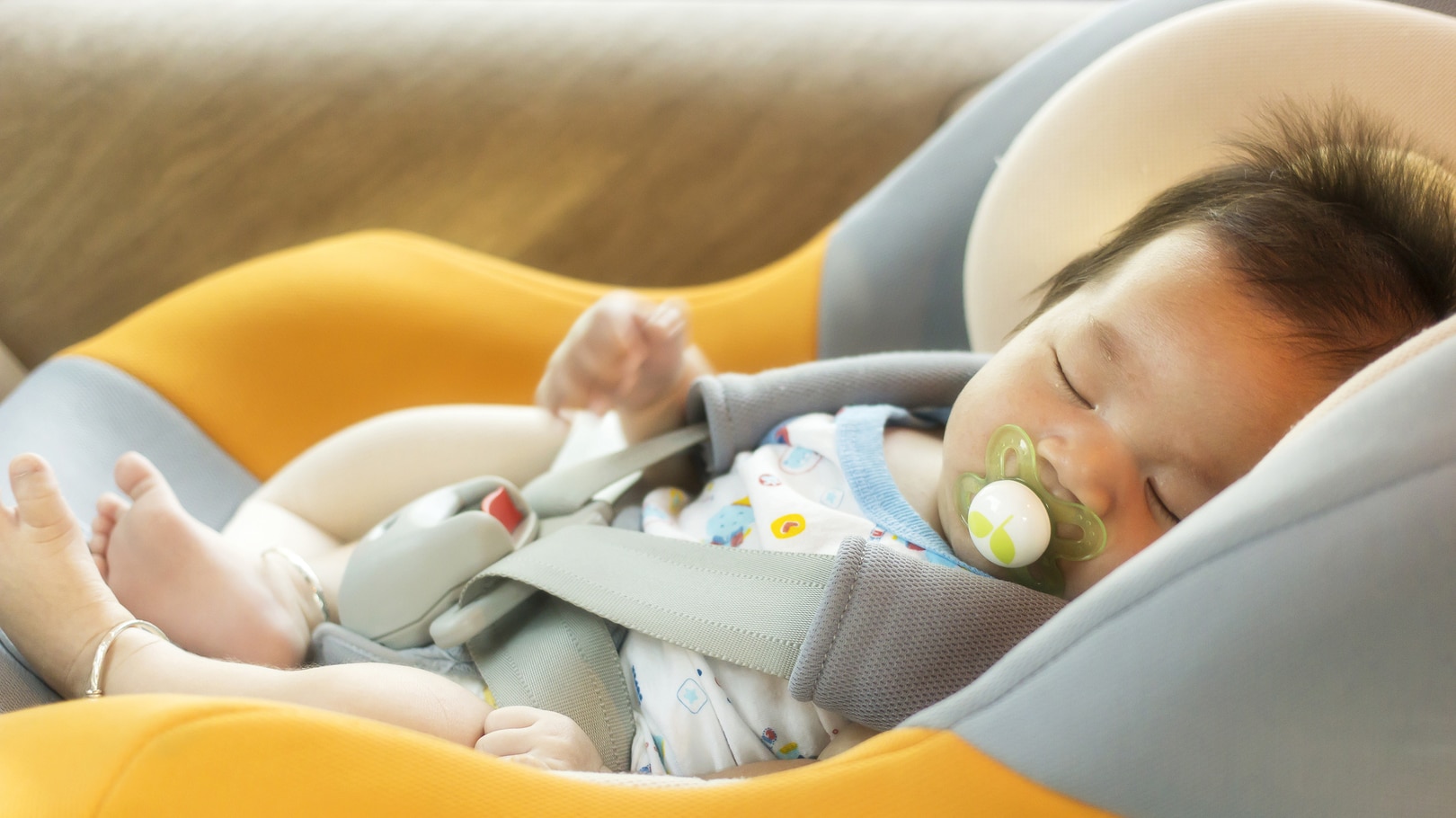 You'll need this to bring your bundle of joy home from the hospital. When your maternity leave is up, you'll use it more regularly when ferrying him between your home and your parents' place or a childcare centre. Renting may seem like a convenient option, but there's no real way to ascertain the safety of a previously owned car seat or to tell if its functions have been compromised from being in a severe accident. Don't take chances with safety; get a brand new one for peace of mind whenever you have a baby on board. If you can afford it, invest in a convertible car seat that can accommodate your child from infancy to toddlerhood, right up to the preschool years.

#4: Feeding Equipment
Whether you choose to breastfeed or bottle-feed, your infant will need nourishment every two to three hours in his initial months. If you breastfeed for just six months, you'll already save thousands of dollars on infant formula while transferring immunity-boosting antibodies to your child.
However, you'll still need equipment for expressing and storing milk when you can't feed your baby directly. Consider a cheaper hand pump (about S$50) for home use, and an electric one (S$200 to S$1,000) for your workplace. Kulily.com rents electric pumps from as low as S$20 a month; if there are other nursing mums at your office, it may be worth sharing this cost with them, but use separate accessories.
If you opt to bottle-feed your baby, you'll need bottles, teats of various sizes, sterilisers and of course, infant formula. Assuming your baby consumes 1kg of formula a week at an average cost of S$45, this will set you back S$180 each month. You can't save on this but you can ask your baby's paediatrician for formula samples. You could also subscribe to clubs for mums with newborns set up by formula manufacturers that give free discount coupons and samples. 
#5: Books
You'll want to devour every last word from leading medical and babycare experts in the world so that you'll be well prepared for pregnancy, the birth and babyhood. Instead of buying new books, which can cost anything from S$20 to S$100 each, place a reservation for your favourite titles through the National Library Board's online catalogue using your myLibrary ID or Singpass and pick them up from your closest branch. Better yet, borrow ebooks at no cost here. They can be read at your convenience and without having to trudge down to the library to return a load of books or pay fines for late returns. Downloaded ebooks are automatically "returned" or deleted when your loan expires. 
#6: Convertible Crib
Comparing price tags alone, this trumps the standard infant cot. But before you turn up your nose at a convertible crib, many parents will tell you that this is one great investment that grows with your child right into his teens. With an adjustable mattress height, it transforms from an infant crib and playpen into a toddler bed, a daybed and a full-size bed. Because it is intended to last that long, it is usually built to be strong enough to hold the weight of an adult. The S$700 to S$1,500 price tag is a paltry sum to really stretch your dollar and minimise clutter around the home. 
#7: Washer-Dryer
Your current washing machine may not be able to cope with your extra laundry needs once kids come into the picture, and even if it could, the thought of spending hours ironing piles of laundry when you could be playing with baby or going on a date with your hubby is off-putting.
Consider getting a washer-dryer. Having one machine perform two functions means you save effort and space, plus what goes into it soiled and crumpled comes out fresh and crease-free! The high heat drying function also kills bacteria and harmful allergens that can trigger asthma, eliminating the need for sanitisers. Zoom in on models that are energy-efficient, compact and quiet. 
#8: Maternity Insurance
Most new mums completely overlook this taboo subject, but should complications develop during your pregnancy that result in your baby being hospitalised, or if he is found to have a developmental disorder months down the road, a comprehensive maternity insurance could help to ease your financial burden.
For example, other than a lump-sum payout in the event of pregnancy complications, congenital illnesses, stem cell transplant surgery, developmental delay of child or death, Singlife's Maternity Care Plan also provides financial assistance for outpatient phototherapy treatment for severe neonatal jaundice and hospitalisation expenses for mum and child.