It's easy to see why more and more couples are leaving town to get hitched. Aside from being an alternative to cookie-cutter wedding banquets, there's something exclusive, romantic, intimate and simply magical about saying "I do" overseas, be it at a resort in Santorini, in a medieval castle in Scotland or 40 feet under the sea in Monte Carlo. 

The draws of a destination wedding don't stop there. A smaller guest list, coupled with pre- and post-wedding activities, allows for meaningful interactions with those dearest to you as mark your new chapter. You'll also be far from work and other cares in Singapore, so you and your guests can just immerse yourselves in the celebration for those few days. Oh, and realising your childhood fantasy of having your first dance against an explosion of fireworks in the sky is actually possible in places like Bali. 

On the other hand, orchestrating a union in a destination that's thousands of miles away from home can also come with more than the usual wedding stress. But with careful planning, you won't have to worry about what-ifs like missed flights, lost wedding rings and injured guests or a no-show photographer.

So, if you've set your heart on getting married on the other side of the globe, here's what you need to know for a happily ever after.
Time it right 
Be informed about the country's seasons and weather patterns. In Queensland, for instance, monsoon troughs and storms are more common from November to April. So unless your pre-wedding video has a singing-in-the-rain scene, avoid shooting there during those months. But if you can't reschedule the session, include more indoor venues that are easily accessible in your shoot list, so you'll still have a stunning video to show during your wedding no matter what.
It's also crucial to pick the right date for your big day if you want to avoid peak-season crowds and expensive flights and hotels. During popular wedding months like June and December, wedding venues and vendors tend to be harder to book so be flexible with your dates. But if your Godma's bestie insists that a particular peak month is most auspicious for you, be prepared to make bookings way in advance – we're talking more than a year earlier!
Send out save-the-dates early
No one likes a last-minute notice, least of all about something that involves planning and coordination. So send out your save-the-dates early to alert guests about your event date and venue. This is especially important if your wedding date is near a public holiday.  
Informing your wedding party about the event in advance gives them ample time to decide whether they'll attend your event and to save up for it. It's also good to let your guests know early so they can look out for the best deals on flights and accommodation.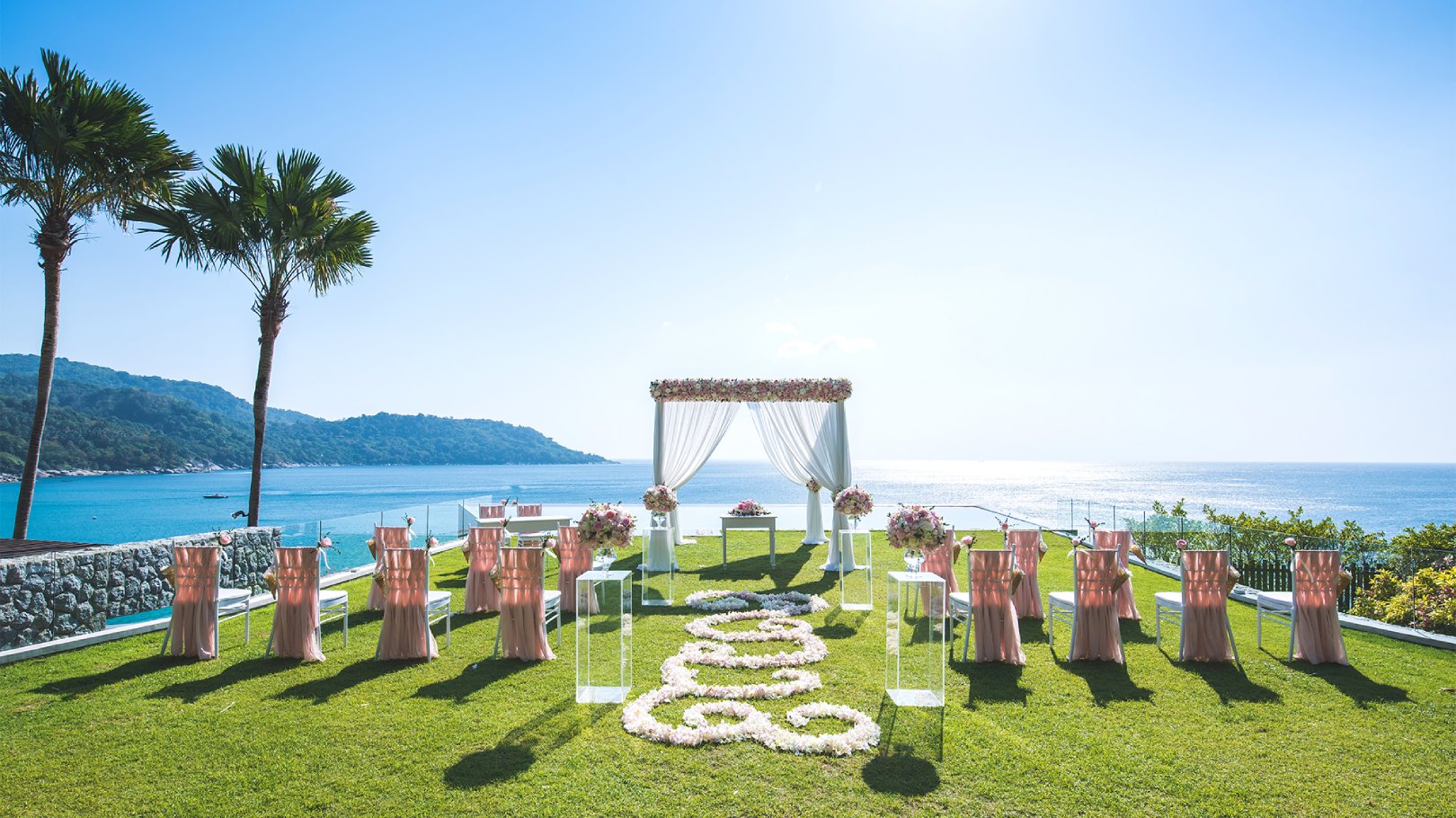 Don't skip the recce
Photos can be deceiving. So rather than believing everything you see in a property review, make a trip down to the venue to check it out for yourself at least once. Aside from doing a food tasting and a hair and make-up trial if you're engaging a local make-up artist, take the opportunity to bring in any items you'll need for the actual celebration, like handmade favours, wedding ceremony booklets or duty-free alcohol, if the venue permits. 
And if you have the budget, hire a wedding planner. Not only will they help realise your dream celebration without the coordination stress, they may even help you save money. Their connections with various suppliers put them in a better position to negotiate good rates for things like entertainment and the cake. 
Heard stories about planners who went silent after receiving a down-payment? With Singlife's travel insurance plan, you needn't worry about this. The plan allows you to add on overseas wedding and photo shoot coverage, which protects, among other things, against a wedding vendor going bust and loss of wedding photo album.
Get first-hand information about the local marriage requirements 
Laws on marriages between foreigners vary from country to country. Some, like the Maldives, don't allow unions between two foreigners. And in most countries, you're required to produce a list of documents for a marriage certificate. In Morocco, for instance, this could include not just passports but also birth certificates, the death certificate of any previous spouse/s, a written statement of intent to marry and a medical certificate of good health. Translations of these documents into the local language are usually also needed. So, before you even book your flights, factor the time needed for the paperwork. 
Many countries also have a "residency requirement" or a minimum stay before a marriage can take place. In the Bahamas, it's 24 hours and in Cyprus, it's three days. If you're thinking of a wedding in Paris, you'll have to be in France at least 40 days before your big day. To overcome such requirements, many couples get their marriage registered in Singapore at the Registry of Marriages then have their wedding ceremony abroad. Doing so means you can have your guests witness your grand union and there'll be no question that you're legally married.
Give your guests a warm welcome
They've taken time off work and forked out on airfare to celebrate your marriage with you. So, it's only right to make their experience an enjoyable one. A simple gesture like creating a group chat for sharing deals on flights and hotel rooms doesn't take much effort but shows that you're thinking of them too. Weeks before the day, offer useful information like weather updates so they know what to pack, directions for getting to the event venue and airport, and suggestions for things to do and where to eat during their stay. 
For a personal touch, place welcome packs in the hotel rooms before your guests arrive. For a beach wedding, you could fill a bag with things like a mini portable fan, visor, bottled water, insect repellent, mints, and flip-flops they can wear to the beach.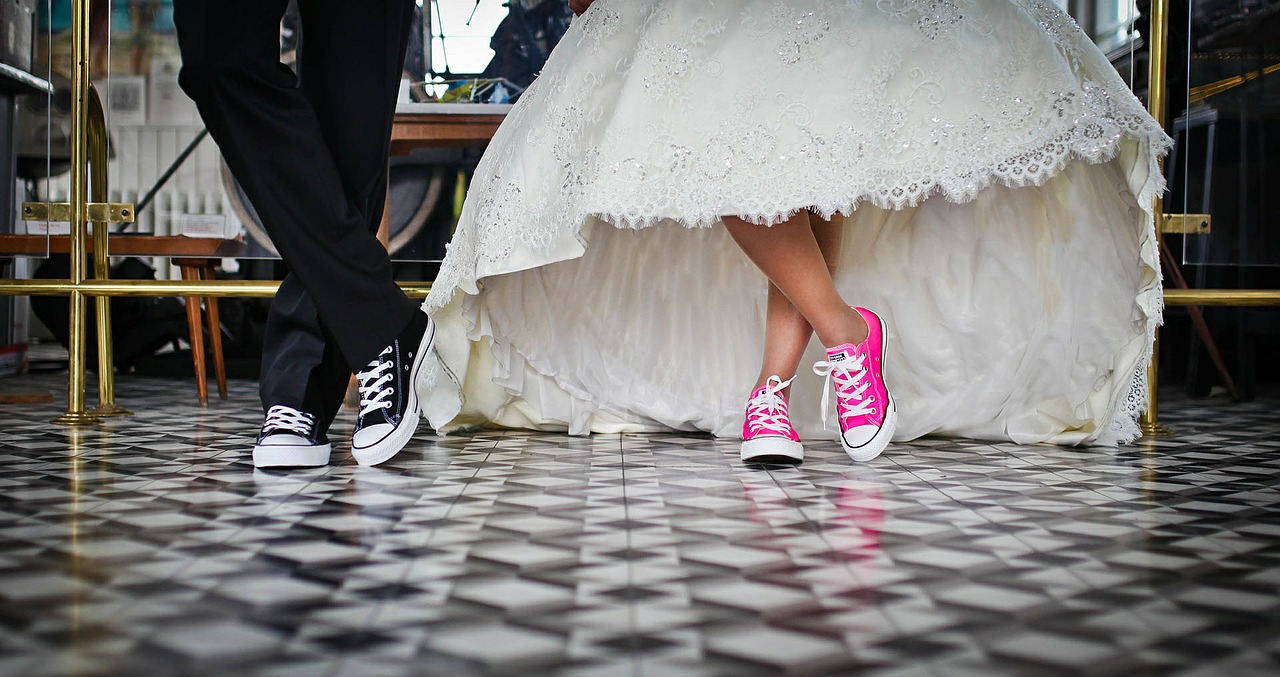 Tailor your outfits to the destination
Every couple wants to ooze style and sophistication as they walk down the aisle. But looking a million bucks shouldn't come at the expense of your comfort or safety.
As sultry as it is, that trendy bustier gown will do little to keep out the icy cold during your winter photo shoot in Niseko. And while you might be able to walk in 6-inch stilettos for your chapel ceremony in Bali, dancing on the sandy beach in them at the after-party could send you on a different kind of "trip". 
Key things to remember when assembling your wedding wardrobe: comfort and style, in equal measure. Factor things like the weather, ease of movement and the nature of activities you'll be involved in. For brides, "convertible" gowns can give the best of both worlds. You can go up mountains and rocky beaches with ease in a body-skimming dress and when it's time for the shoot, just attach the skirt that transforms it into a full-bodied gown for a dramatic photo – all while ensuring it stays in pristine condition. 
And since you never know what could happen during an overseas pre-wedding shoot or celebration, it's wise to protect your expensive clothing and jewellery from possible mishaps. Singlife's travel insurance plan allows you to add on a rider that gives up to S$8,000 coverage for loss of ceremonial attire and accessories.
Keep your guests safe
There's bound to be little accidents at every wedding, especially when everyone's in a jolly mood and there's lots of over-indulgence. The odds can sometimes be higher when you're far away from home. 
An over-zealous Aunty Sue wanting to lighten up the evening by doing the limbo rock after a few drinks or your best man trying to entertain guests with his old trick of removing the table cloth without dropping any of the chinaware could lead to an injury or damaged hotel property. While your reception venue may not require you to purchase liability coverage, getting this on your own will spare you of unexpected expenses during the course of your celebration for things like wine stains on a sofa, cracked mirrors or medical expenses from a guest's sprained ankle.
Singlife's overseas wedding and photoshoot rider, available with its travel insurance plan, provides up to S$1 million coverage for personal liability of invited guests that covers bodily injury or property damage that occurs during your wedding. 
Once you've checked off all the above must-dos, you're on your way to a stress-free destination wedding that'll be fondly remembered for a long time to come.