After putting your wedding plans on hold due to the Covid-19 pandemic, you and your other half may be thinking of tying the knot in a special way: with an overseas destination wedding. After all, Covid-19 travel and safe management restrictions are slowly being relaxed around the globe.

However, because we're not out of the woods yet, you'll want to carefully research your wedding destination before going ahead. Pay attention to things like:
Government regulations on the maximum guest capacity for wedding receptions
The need for Covid-19 vaccination, testing and contact tracing
Social distancing measures
You'll also have to remind your guests to check about Covid-19 travel procedures and requirements for leaving and re-entering their home country, as well as flying with their respective airlines.


Want to get straight to our quick-read Checklist for a Perfect Destination Wedding? Scroll to the end now.
Reasons for choosing a destination wedding

Even without Covid-19 disruptions, holding a wedding overseas can be an all-consuming experience. So why do people say "I do" to a destination wedding

Aside from being an alternative to cookie-cutter wedding banquets, there's something exclusive, romantic, intimate and simply magical about saying "I do" overseas, be it at a resort in Santorini, in a medieval castle in Scotland or 40 feet under the sea in Monte Carlo. 

The draws of a destination wedding don't stop there.
You'll enjoy meaningful interactions thanks to a smaller guest list as well as pre- and post-wedding activities.
You'll be far from work and other cares back home, so you and your guests can fully immerse yourselves in the celebration for those few days.
You could realise your wedding fantasies! Having your wedding dance against a spectacular backdrop of fireworks is possible in places like Bali. 
The potential hiccups

Overseas wedding bashes and photo shoots are dreamy affairs. However, orchestrating one in a destination that's thousands of miles away from home can come with more than the usual event-planning stress. Think missed flights, lost wedding rings, injured guests or a no-show photographer.

Putting together one of your first big events as a couple should be a pleasant journey, not a nightmare. With careful planning, you can have a worry-free destination wedding experience.
Your checklist for a perfect destination wedding

Have you set your heart on getting married on the other side of the globe? Here's what you need to know for a happily ever after.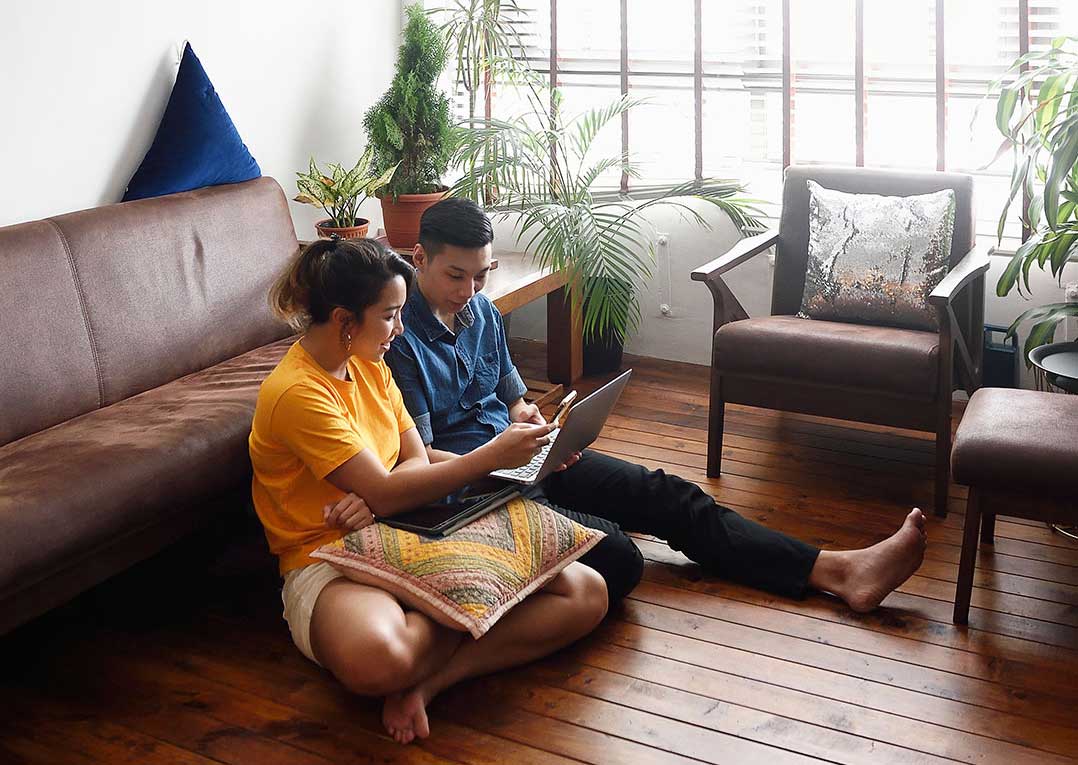 Be informed about the country's seasons and weather patterns. In Australia's Tropical North Queensland, for instance, monsoon troughs and storms are more common from November to April. So, unless your pre-wedding video has a singing-in-the-rain scene, avoid shooting there during those months. Can't reschedule the session? Add more easy-to-access indoor venues to your shoot list, so you'll have a stunning video to show at your wedding no matter what.

It's also crucial to pick the right date for your big day if you want to avoid peak-season crowds and expensive flights and hotels. During popular wedding months like June and December, wedding venues and vendors tend to be harder to book so be flexible with your dates or make bookings way in advance (we're talking more than a year in some cases).
Send out save-the-dates early
Overseas weddings involve planning and coordination for your guests too. So, send out your save-the-dates early to alert them about your event date and venue. This is especially important if your event date is near a public holiday.  

Your wedding guests will have ample time to decide whether they'll attend your event as well as save up for it. They can also start looking out for attractive deals on flights and accommodation.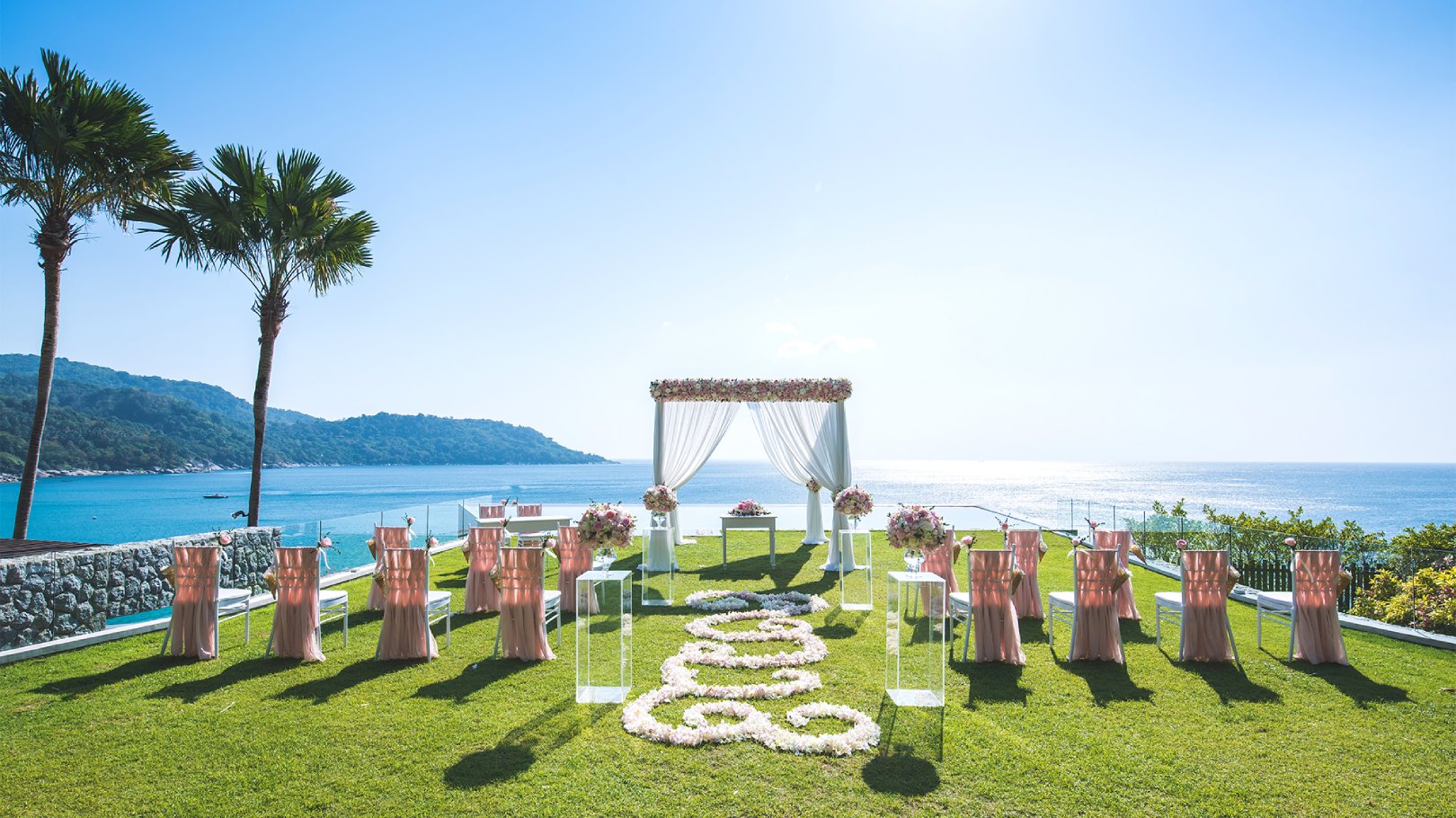 Consider hiring a wedding planner
While there are certain things you'll want to do in person, like a recce of your ceremony venue, leaving some things to an expert can make your wedding planning journey more enjoyable.

Hiring a wedding planner with experience organising weddings in your chosen destination can be utter bliss. Not only will they help realise your dream celebration without the coordination stress, they could also help you save money. Their connections with local suppliers put them in a better position to negotiate good rates for things like entertainment and the wedding cake. 

Heard stories about planners who went silent after receiving a down-payment? With Singlife's travel insurance plan, you needn't worry about this. It lets you add overseas wedding and photo shoot coverage, which protects against unforeseen things like a wedding vendor going bust and loss of your wedding photo album.
Get first-hand information about overseas marriage requirements 
Want to get married legally in places like Paris, Morocco or the Bahamas? It's possible but complex for non-citizens.

Requirements for marriages between foreigners vary from country to country. It typically involves gathering a long list of documents, translation of documents into the local language and even a minimum residency requirement before an official wedding can take place. You can get the latest list of requirements and information from the closest embassy, which may or may not be in Singapore.
So, unless you have a strong reason for being legally wed overseas, it's perhaps best that you make your destination wedding a symbolic affair. Register your marriage in Singapore at the Registry of Marriages (ROM) then have your wedding ceremony abroad.

If you do get married overseas, there's no need to re-register your marriage in Singapore in order for it to be accepted as a valid union. According to ROM's website, overseas marriages are generally recognised in Singapore as long as they were registered according to the law of the place in which the marriage was contracted, so re-registration of an overseas marriage is entirely voluntary and administrative.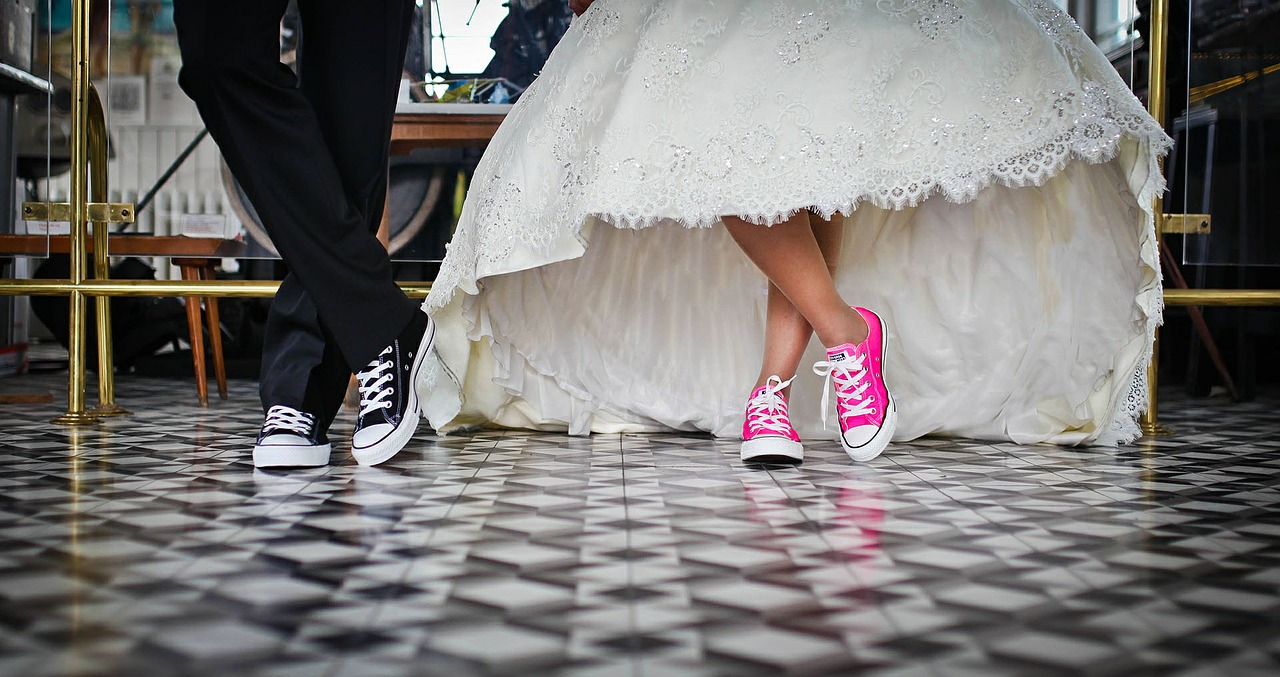 Tailor your outfits to the destination
Every couple wants to ooze style as they walk down the aisle, but it shouldn't come at the expense of comfort or safety.

A bustier gown will do little to keep out the icy cold during your winter photo shoot in Niseko. And while you might be able to walk in 6-inch stilettos for your chapel ceremony in Vanuatu, dancing on the sandy beach in them at the after-party could send you on a different kind of "trip". 

When assembling your wedding wardrobe, think comfort and style, in equal measure. Factor things like the weather, ease of movement and the nature of your activities. For brides, "convertible" gowns can give the best of both worlds. You can go up mountains and rocky beaches with ease in a body-skimming dress and when it's time for the shoot, just attach the full-bodied skirt for a dramatic photo – all while ensuring it stays in pristine condition. 
It's wise to protect your expensive clothing, watches and jewellery from possible mishaps during an overseas wedding or shoot. Singlife's travel insurance plan allows you to add on a rider that gives up to S$8,000 coverage for loss of ceremonial attire and accessories.
Give your guests a warm welcome
Your family and friends have taken time off work and forked out on airfare to celebrate your marriage with you. So, it's only right to show that you're thinking of them too by ensuring their wellbeing and safety abroad.

Start by creating a group chat for sharing deals on flights and hotel rooms. Weeks before the big day, offer useful information like weather updates so they know what to pack, directions to the event venue and airport, and suggestions for things to do during their stay. 

Before your guests arrive, place welcome packs in their hotel rooms. For an ocean-front wedding, you could fill a bag with things like a mini portable fan, bottled water, and flip-flops they can wear to the beach.
Keep your wedding party safe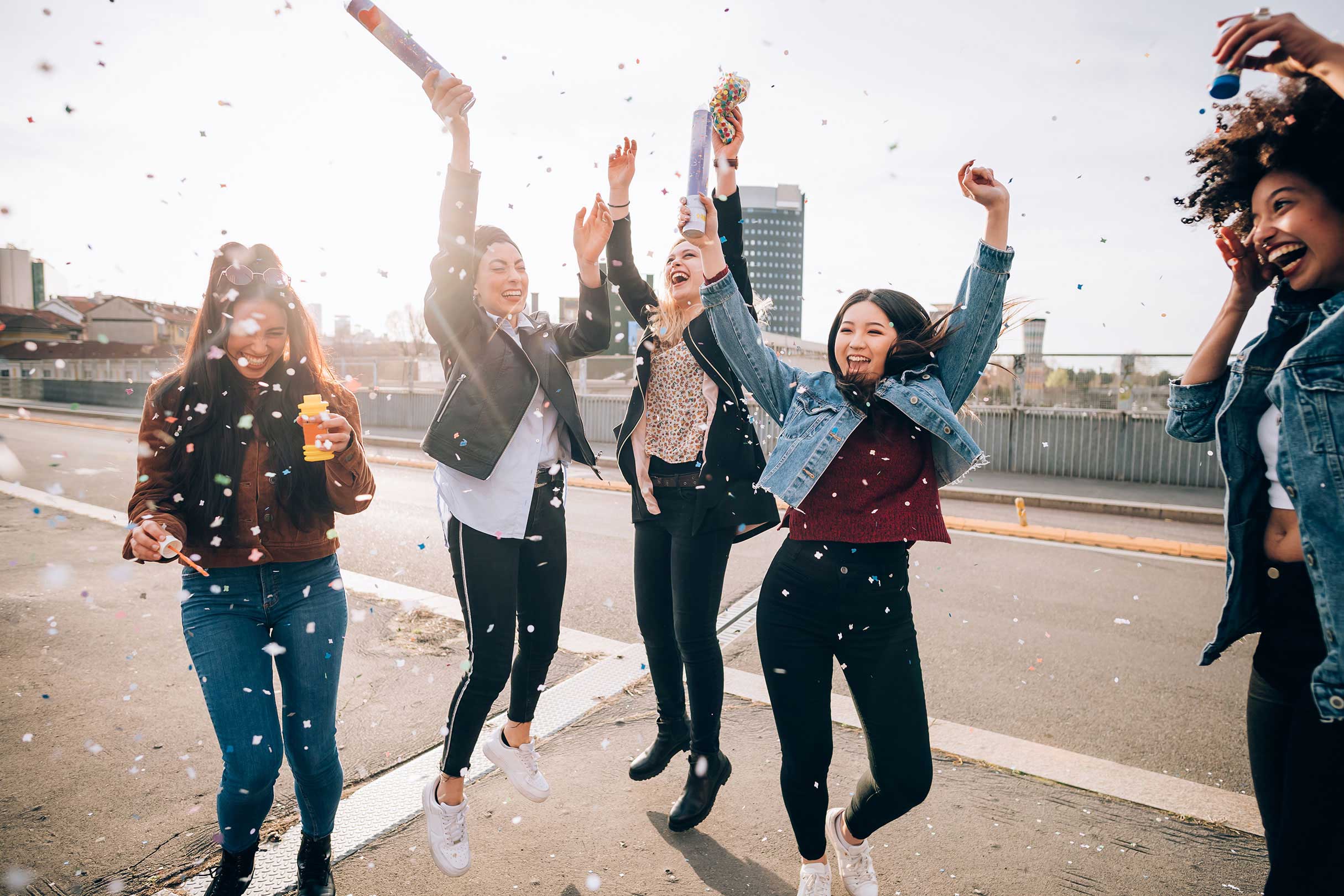 There's bound to be little accidents at every wedding, especially when everyone's in a jolly mood. The odds can sometimes be higher when you're far from home. 

An over-zealous best man trying to entertain kids by doing cartwheels, for instance, could lead to an injury or damaged hotel property. While your reception venue may not require you to purchase liability coverage, getting this on your own could save you from unexpected expenses during your celebration, such as wine stains on a sofa or a guest's medical expenses.

Singlife's overseas wedding and photoshoot rider, available with its travel insurance plan, provides up to S$1 million coverage for personal liability of invited guests. It covers bodily injury or property damage caused by guests during your wedding.
Once you've checked off all the above must-dos, you're on your way to a stress-free destination wedding that'll be fondly remembered for a long time to come.