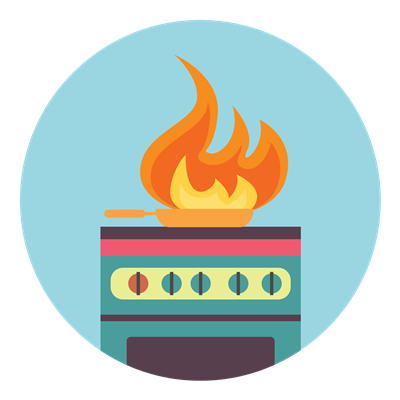 Identify hotspots in the kitchen 
With electrical gadgets alongside water, a gas stove and knives, the kitchen is the biggest potential danger zone.
Fully extinguish burning embers (eg. charcoal or cigarette butts) before binning them.
Do not leave cooking unattended.
Check gas connections for leaks daily.
Have a fire extinguisher handy and ensure every family member knows how to use it.

Break the leaks
Wear-and-tear and corrosion in taps, water heaters and air-con piping, along with failed waterproofing membrane in the unit above can cause leaks. 
Conduct regular checks for leaks.
Repair leaks or dripping taps promptly.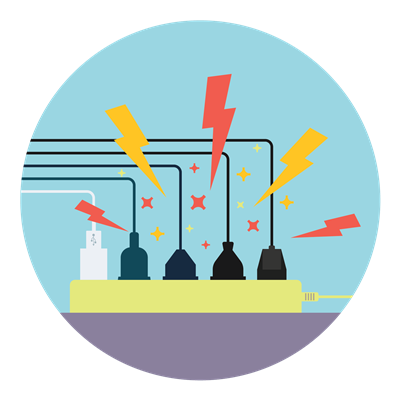 Pull the plug on electrical hazards
Improper use of appliances and poorly-made gadgets can cause short circuits, current shocks or create sparks.
Use only appliances with the Safety Mark.
Don't overload power points.
Never leave appliances charging overnight.
Replace worn or damaged electrical cords.

Don't give intruders a window of opportunity
Poor quality, rusty, damaged and old locks on windows, doors and gates are an open invitation for burglars.