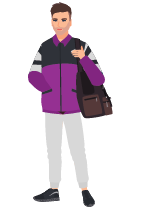 Meet Jon. On his 30th birthday in 2020, his CareShield Life coverage auto-started.
What's CareShield Life? It's our national severe disability insurance scheme. Jon thinks it's great that he'll get money every month should he ever become severely disabled. He sees it as one less thing to worry about.
However, Jon can't understand all the buzz about CareShield Life supplements. For months, he's been asking himself, "What's the point of getting a supplement for bigger disability payouts?"
Then recently, Jon learnt that one of his former classmates has become wheelchair-bound after an accident, putting financial strain on his young family. Jon is now wondering if he's misunderstood CareShield Life supplements all along. After speaking to several people, he gains a fresh perspective on the issue. 

"The government has made CareShield Life compulsory so the payout amount should be sufficient."
The truth: After his discussions, Jon now understands that the government has to weigh the basic long-term care costs and funding to balance benefits and premium affordability when planning the payout amount for long-term care schemes like CareShield Life. So, the starting payout in 2020 of S$600 a month would have been set as a basic amount for long-term care.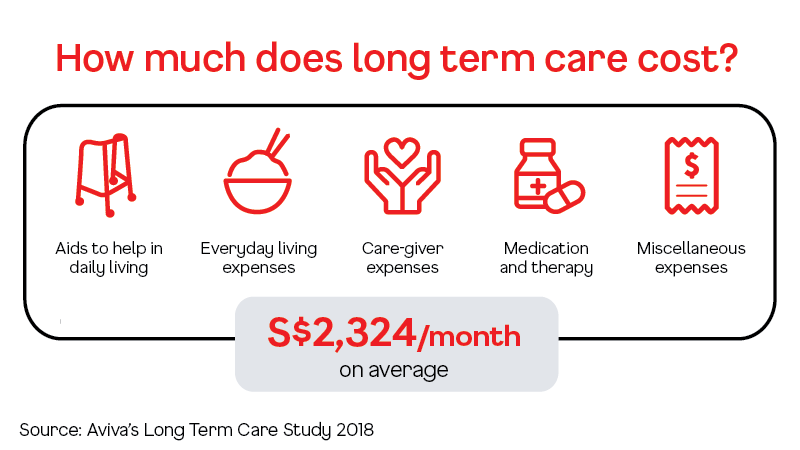 But Jon also knows that these days help doesn't come cheap. According to a long-term care study, an average of S$2,3241 per month is needed to cover the cost of other support one may need to help with daily living expenses and therapy.
So, Jon would have to consider the level of care he'd want in order to determine if the basic CareShield Life payout would be enough for him.
Knowing different people would have different needs and requirements when severely disabled, the Ministry of Health appointed Singlife with Aviva and two other insurers to offer CareShield Life supplements. This way, individuals can get higher monthly payouts that'd cover the support and services they need. 

"If I do become disabled in old age, I can depend on my child and my savings."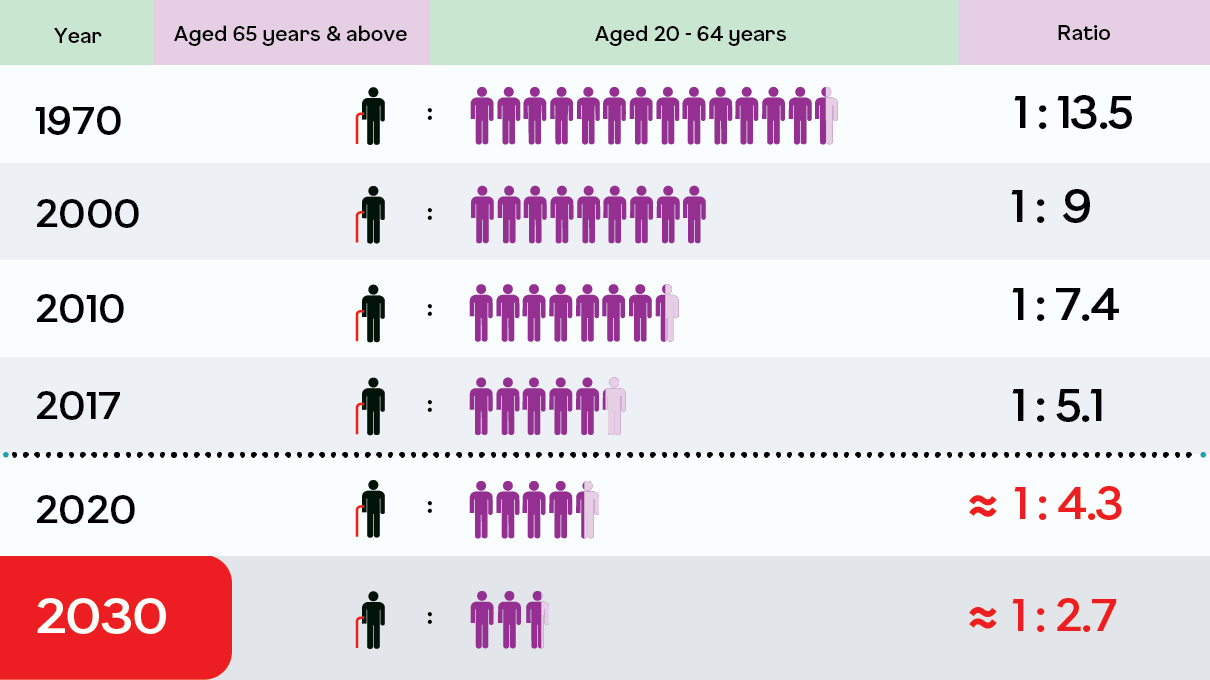 The truth: Jon has come to see that he might never have to touch his savings if he could tap on payouts from CareShield Life supplements to pay for the support he needs in the event of severe disability.
With our society rapidly ageing, the old-age dependency ratio is expected to increase from 1:13.5 in 1970 to 1:2.7 by 20302. Jon doesn't want his children to suffer the financial burden of looking after him and his wife when they are older and if they are severely disabled.
So, with his own supplement plan, he could have the reassurance that no matter how long a severe disability lasts – a few years or more than 10 years – or even for life, he would have access to additional payouts to help with his long-term care expenses.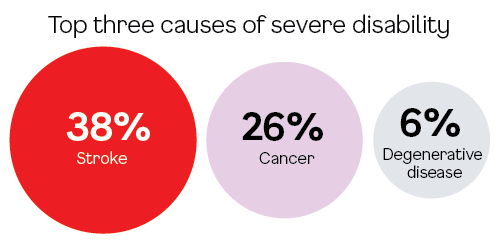 "I'm young, healthy and able-bodied… I don't see myself in a wheelchair or on feeding tubes for the rest of my life."
The truth: Just like buying life insurance, having a CareShield Life supplement gives Jon financial readiness for unforeseeable events in the future. No one can say if severe disability is likely to occur, because life is unpredictable.
As in the case of Jon's former classmate, severe disability can develop at any age and even in healthy people. It could be the result of illnesses such as cancer, stroke, or accidents.
Jon now recognises that CareShield Life supplements are meant to reinforce a basic financial safety net, so people have greater financial cushioning if they suddenly need long-term care.

"I have other priorities and don't have the budget for a supplement."
The truth: Jon was pleasantly surprised to discover that he can use up to S$600 in MediSave funds annually to pay for CareShield Life supplements, so he can get extra coverage without the out-of-pocket expenses.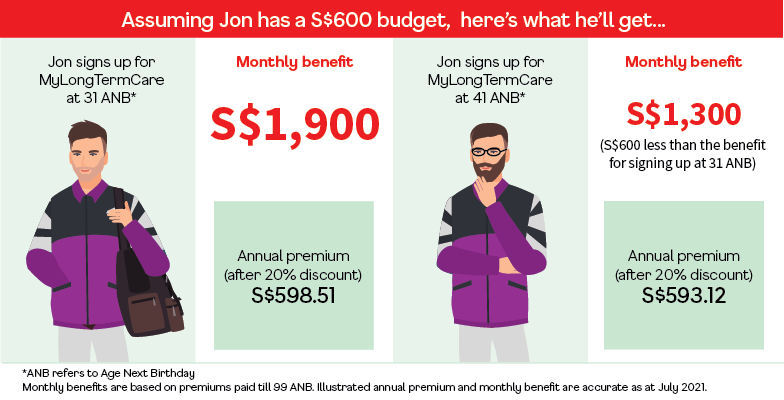 Instead of putting a supplement on the backburner, he's also learnt that enrolling for a CareShield Life supplement like Singlife CareShield Standard/Plus while he's young can bring greater benefits. 


Now that the air has been cleared, what's Jon's next move? For greater peace of mind, he will be getting a CareShield Life supplement that gives more comprehensive coverage as he now knows the importance of long-term care planning at a young age. If you haven't already secured a CareShield Life supplement too, stop hesitating and act now. 
To find out more about Singlife's CareShield Life supplements, Singlife CareShield Standard and Singlife CareShield Plus, leave your details in the form below.

Footnotes
As of 1 January 2022, Aviva Singapore is now Singlife with Aviva.
1 Aviva's Long-term Care Study 2018.
2 Ministry of Health, ElderShield Review Committee Report (25 May 2018)