We are no stranger to the fact that keeping yourself fit and healthy will help combat viruses. It is no secret that the past year and a half has been challenging. And keeping your fitness schedule as a priority may have dropped. Fluctuation in motivation to work out has also become a general frustration amongst the nation.
There is hope in getting your fitness back on track following the recent reopening of gyms and clubs! With only three months left until the end of the year, holidays, and jam-packed gatherings to come, here's how you can continue your efforts in staying fit and fighting the virus.

1. Set Smaller Fitness Goals 

We often think that setting fitness goals means trying to achieve extreme results. Sometimes, that can be necessary. But during the COVID-19 pandemic, it is more important to look at the bigger picture and aim for a generally healthy body than to look aesthetically pleasing.
Your fitness goals can be smaller. Even something as simple as committing to working out 3 times a week or a quick 10-minute workout per day is sufficient. The goal is not to shock your body with a routine that will drive you to experience burnout. Start with a small immediate fitness goal that you know you can easily do and stick to it for a month. Then once you've established a consistent fitness habit, you can slowly upgrade to more advanced goals from there.
Even 10 minutes of movement a day can help your body and mind feel better. Try maybe 10 minutes of yoga or walking a day, then gradually build up. Encourage your family and friends to take a moment to move their bodes too! Plus, it makes for a great social activity to bond over.
Often, we lack motivation and accountability once we set our goals. Keep your friends and yourself in check when you guys make a pact to work out together as a group once a week. 
Track each other's progress and make it into a competition! This highly motivating method will ensure you keep yourself fit and engage your group of friends in a healthier manner.
If you like to get on a free trial with them, you can easily claim it here.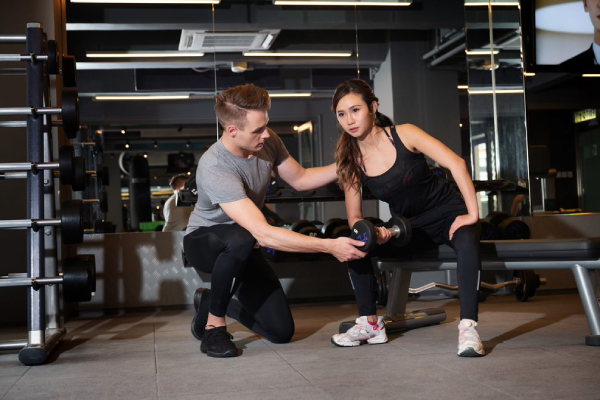 3.  A Personal Trainer 
When we get sick, we trust a professional to guide us to get better. And usually, they'd provide a recovery plan for you to get to a healthier state again. Of course, this shouldn't be different for you and your fitness journey.
For some, getting a professional personal trainer may appear costly. But if you consider how much you'd benefit from one, the cost might be worthwhile. Personal training sessions generally range from $100-$300 depending on the package you want to sign up on. Most people don't realize that working out and achieving your fitness goals is different for everyone. Much like a hairstyle, not everyone can pull off certain diets or workout regimes that work for one to fit the other.
Invest in yourself the same way you would invest in others. It's time to start getting your Personal Trainer to evaluate what works best for you and how to get to your destination without hurting yourself.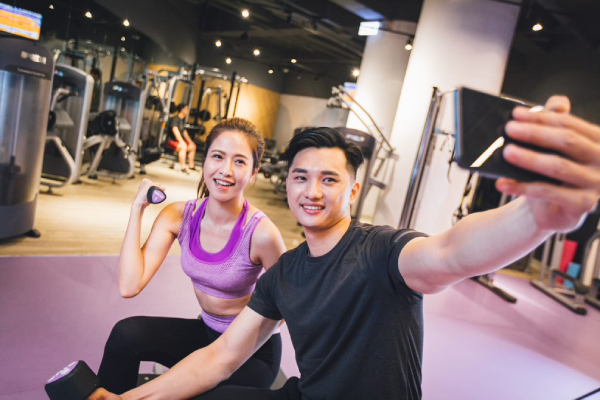 4. Gram It!
Want to motivate yourself to achieve your #fitgoals? Try taking photos of yourself in the gym and flexing those instagrammable pics online.
Yes, you read that right. 
Staying fit is a priority and releases serotonin but posting post-workout selfie may motivate help to others and yourself to stay on your fitness routine! We recommend you gram every fit moment of your life to continue to feel great about yourself after every gym session! 

5. Stay safe while keeping fit
There are many benefits to prioritising your health and fitness; especially now. In a time where uncertainty is constantly surrounding your community, we encourage you to keep yourself safe and continue to fight against Covid. 
To do so, Anytime Fitness has collaborated with Singlife to protect their members with a FREE 12-month Covid-19 insurance plan - Covid-19 Safe Pass. Anytime Fitness members can claim their Covid-19 Safe Pass here.

Want to start your gym routines today? Try out Anytime Fitness gyms with their free trial pass here.
The above article is prepared by Anytime Fitness.