During a three-part collaboration series between Singlife with Aviva and CNA938's Dollars and Sense radio show, Varun Mittal, Group Head of Digital and Ecosystems at Singlife with Aviva, was quizzed on Digitalisation in Insurance, specifically, how digitalisation is transforming the insurance industry – from the role of financial advisers to what customers want. So, what exactly has changed? How has the pandemic accelerated these changes? What can consumers like you expect the next time you purchase a plan or try to make a claim?
Here's a recap of the interview:

Changes in the Insurance Industry
CNA 938: The insurance sector has not stayed still, and they say if one stays still, you're actually slipping behind because everyone else is straining forward. Talk to us about the changes you've seen in the insurance industry through the years.
Varun Mittal (VM): Historically, insurance was always sold, not bought, and it was done mostly face-to-face either through bank branches or financial advisers going to you personally. There was limited self-service and a limited self-discovery journey for most of the products. What has happened in the past two years specifically and even more over the past five years, is that everything is moving towards the customer wanting to do the servicing part of their policies themselves. They want to see what benefits they have, and they want to manage, update and upgrade by themselves.
Meanwhile, financial advisers, because of the lockdown and circuit breaker, saw that they could not meet people face-to-face so they figured out how to do this over (video conferencing platform) Zoom calls, how to do co-browsing, and how to help customers discover their needs, their families' needs and look at holistic planning.
So, now it's moved beyond just the product. It's more about how to ensure the overall financial needs for you and your family are there, and how to use technology to make it better, as well as easier, for you to digitally access the insurance products and services.

CNA938: It sounds like customers nowadays want to be more hands-on when it comes to what they're purchasing or looking out for in their policies as well. Is that true?
VM: Absolutely. With this Netflix-Spotify-Grab generation, they're like, "I can have everything I want right here, right now. So, why not my policy benefits? Why should I have to go to my closet to pull out a 50-page document to read it? Why can't I see it now?"
This generation has created that impetus for everything to evolve and move forward. The way I look at it, the competition for an insurance company is not from another insurance company. It is in every digital experience that customers are having in their daily lives. That's what you benchmark against.
Customers will be able to see all their policy benefits, card details and wealth in one place. They'll be looking at a better way to achieve their financial freedom with one platform… You don't want to go through six different apps to figure out what's happening.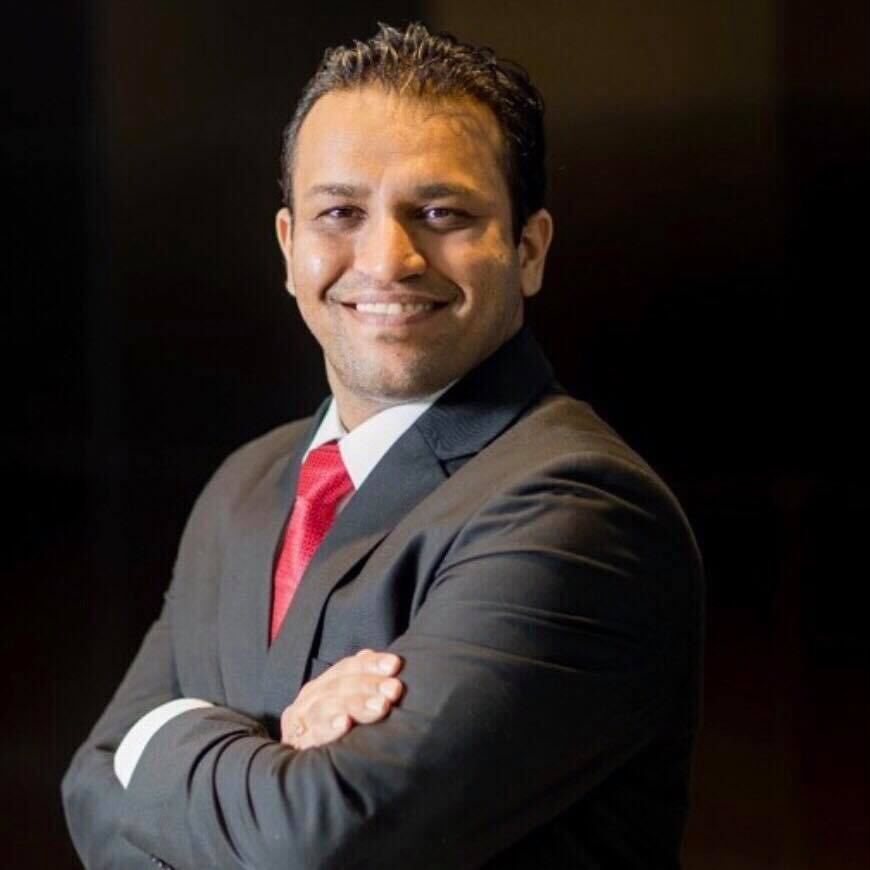 CNA938: Do you also think that perhaps they're just getting wiser and more aware of the types of policies out there and that's why they want to be further involved and invested in the decisions they make?
VM: There's a lot of awareness and there is also a lot of consciousness because this generation has seen how their parents' generation evolved and how they saved. If you view it from a Singapore context, this generation saw the previous generation save all through, which is why they are a lot more cautious. They also have disposable income and they want to plan ahead of time. They are also exposed to things like self-investment through robo-adviser solutions, different kinds of card solutions as well as different kinds of insurance experiences.
Should I buy something for 100 years from now or should I buy something smaller? Should I look out for something for my family instead of just myself? The ability to explore, and not just having to take what's there, and to question is important. It gives customers options to find a better way to do things and journey to a place that's better than where they are now.

Insurance Industry Players Harnessing the Power of Digital Transformation
CNA 938: How important is it for industry players like Singlife to harness this power of digital solutions and be able to talk to a whole different customer base going forward?
VM: We've looked at this by bringing together a holistic suite of financial services. We're the only insurance company which has a debit card solution that shows the interest on your account balance, insurance plans and wealth solutions in one platform. Going forward, customers will be able to see all their policy benefits, card details and wealth in one place. They'll be looking at a better way to achieve financial freedom with one platform.
And by the end of the year, when SGFinDex rolls out for insurance companies, you'll also be able to see your CPF balance and any other investments and insurance you've bought from other companies also in one place. You don't want to go through six different apps to figure out what's happening.

The Role of Advisers and Agents in the Digital Transformation of the Insurance Industry
CNA 938: Let's now talk about the role of financial advisers and agents. Tell us how their role and work have changed.
VM: I'll share an analogy. Think about fitness trainers. You can go to a gym or a park and do the running yourself. Now, if you have specific needs and specific objectives you want to achieve, you might want a personal trainer or coach in a gym. They use technology as well – they track your movements, check your body weight and balance to guide you better towards achieving your objectives.
The idea is to use technology where it achieves the best outcome and use people where addressing human and emotional needs and emotional management achieves the best outcome.
Financial advisers are the people who can help you figure out things, guide you through that journey and they have technology tools to enable it, so they can run simulations with you. They can calculate your needs, help you visualise them and see blind spots which are there sometimes, and look at it from a holistic family perspective to achieve financial freedom, which is what everybody wants.
We want to get customers to the point of financial freedom in the optimal way that's suited for them. Going back to the fitness trainer analogy, for one person, it may be good to do 100 squats a day to achieve their objectives, and for another person, it may be better to do walking and just 10 squats a day. So, that is something a financial adviser does, with the help of technology. Our view is that digital tools are there to help financial advisers serve customers better so they can achieve their objectives.

CNA938: It sounds like the insurance industry is becoming more tech-enabled and if this is the case, would financial advisers and customers have to brace themselves for a steeper learning curve to adopt technology or will it eventually be designed so that it is intuitive and simple to use?
VM: There are two different parts to it. One part is when you're discovering what you need, what covers you need, and what investments you need to make. That would be a huge role for humans because that's an emotional decision. You need to look at the needs and aspirations – I usually say there is a difference between needs, wants and aspirations. So, there's a huge part where a human and emotional element is still needed. The part after that, which is where you need to see the updates, review the statement, pay for the renewal premium or file a claim, will become a lot more digitised.
So, there will be a balance of activities where human beings add value and those activities will be driven by them. At the same time, activities that customers are used to doing on their own like checking their statement online, which is thanks to our colleagues in the banking industry, can be automated and customers can self-serve themselves. Of course, if they need human support, it'll be there. Our view when designing a "better way" is that no one is left behind. The idea is to use technology where it achieves the best outcome and use people where addressing human and emotional needs and emotional management achieves the best outcome.

CNA938: We've talked about customer expectations and how these days they interface less in person with their financial advisers and insurance organisations. There are many benefits like less in-person time as you can do it all remotely, it's quick and at your fingertips, maybe more efficient policy sign-ups, and more seamless digital claims. What other benefits might this bring to customers?
VM: I'll give you an example of a benefit of digitalisation in insurance. Let's assume you have a symptom, you're having a headache, and you want to figure out what to do. That's the time you want somebody to help you. You want to figure out what's the nearest clinic and as anybody in Singapore who's looked for a doctor knows, getting an appointment with the doctor you want is not the easiest thing. You want to be able to find out what is available and what is covered by which policy – because in Singapore, we have policies from our company or employer and our own policy, so you want to know what is covered and where.
Think of it as a travel portal-like experience that lets you find a doctor that's closest to you, fastest to schedule an appointment with and the most cost-effective, and you can choose based on that. At the same time, you have somebody who holds your hand on that day to help you navigate that journey. This is an example where technology actually helps you when you need it. (Need to see a medical specialist? Find a panel doctor now.)
Here's another example. Assume you are sick and at that point, you're unable to call your adviser, log in to the insurance app and so on. Can you share your benefits and policy details with your loved ones so they can access it on your behalf, see it and take care of you if you're not well?
So, it's about that ability to think from a human lens. The two biggest challenges for our current society are information overload and anxiety. The insurance business is the perfect industry to solve those two issues. It's about how we create human-centric experiences to solve these two objectives in a time of a person's need and even before they think they would need it, to be there with them wherever they are.
 
Other Envelope-pushing Insurtech Developments
CNA 938: Let's talk about insurtech or insurance technology, the use of technology innovations designed to squeeze out savings and efficiency from the current insurance industry model. What envelope-pushing developments have you seen in this space here and abroad?
VM: Some of the examples we've seen are in claims management or underwriting for example. So, for industrial insurance, you could have drones to survey a whole factory site, and if there is an issue, to survey this remotely and get satellite information. Previously, you'd have had to send a human being down to check all these things.
A lot of the technologies coming to insurtech were not originally built for the insurance industry. They were built for different users, and then insurers find interesting applications within the industry. That's one very unique thing about the insurance industry: the ability to pull the best from all over the world and from across different industries to optimise them. Basic technology innovations like chatbots or servers, APIs (application programming interfaces) and so on, all started in different industries and the insurance industry was able to learn from all of those industries and bring these innovations in. We're using a lot of these innovations. For example, we use some blockchain solutions to manage policy holdings on a distributed ledger to create a cost-efficient ledger to serve millions of policies in real time. We have that running live in one of our country markets for policies right now.