Have you ever wondered about how much insurance other families like your own are purchasing?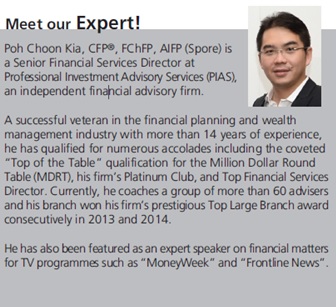 Or perhaps you may sometimes be wondering if what you have is enough to suit your needs.
We meet up with three different families to see what decisions they've made about insurance and we invite a professional financial adviser representative to weigh in on their financial portfolio.  
The Newlyweds
Public officers Jill Tan, aged 28 and Erwin Teo, aged 31 are newly married and will soon move into their new 4-room HDB flat in Sembawang.
Their monthly household income is $9,000.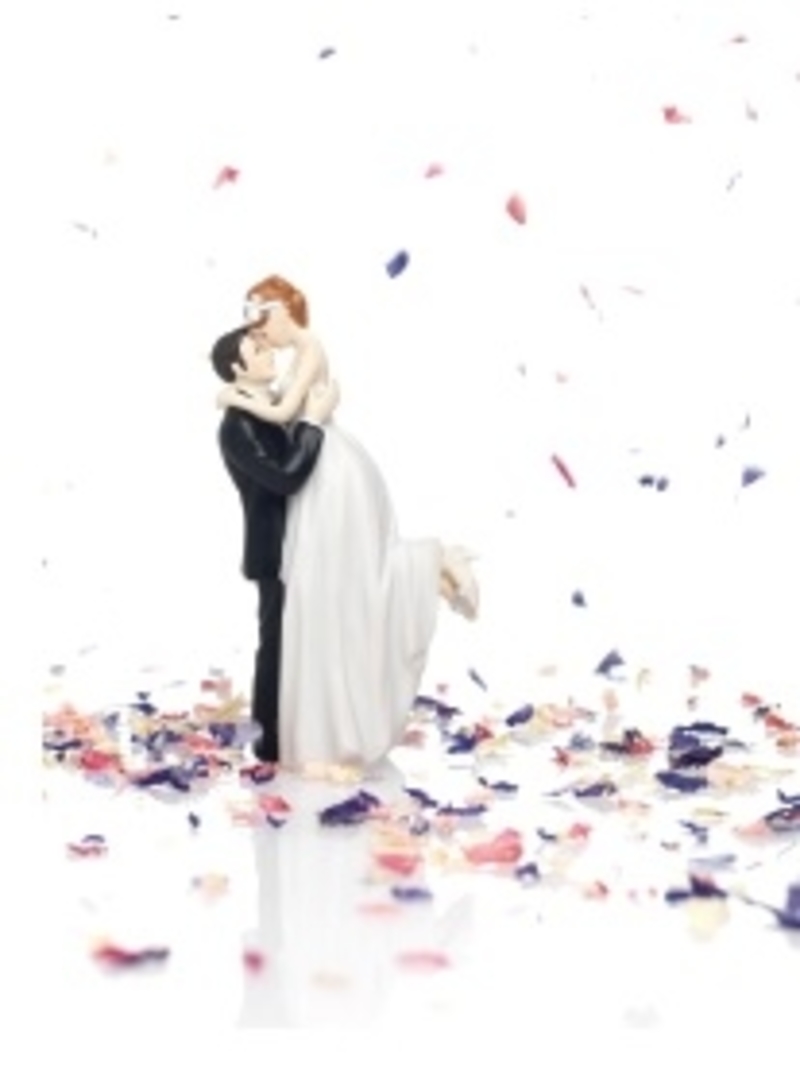 Erwin owns a hatchback compact car, but the couple plans to upgrade to a larger vehicle when they have children.
The couple has several large monthly recurring bills: their car season parking fees, road tax, and a chunk which goes towards personal care for Jill – hair salon bills, manicures, facials and the like. Erwin pays for his car's road tax, loan installments , petrol and his personal items out of his own account.
Their approach to savings is quite relaxed. "Individually, we both spend wherever we need and occasionally splurge on good food or luxury items, but both of us will make it a point to save a portion of our salary for the future," says Jill, although she admits there is no fixed amount that they commit to saving each month.
They have a joint bank account for shared household expenses such as groceries and daily necessities. This also acts as a combined pool for bigger ticket items like renovation of their home, new furniture and appliances.
The couple is now preoccupied with short-term savings for their upcoming wedding celebrations and home renovations.
Currently, Erwin is covered by a term life insurance plan that he bought when he was in the army. Jill owns a whole life insurance policy purchased when she graduated from University, and together Erwin has an investment-linked plan as well. These plans will mature when the couple are in their 50s, to the tune of some $100,000.
 
The Expert weighs in
It would seem that the young couple has not reviewed their financial plan for a while, given that most of their plans were purchased when they were younger and had no  dependants . Now that they are married, considerations should be factored in for each other and also for future family planning.
First, I'd suggest they consider purchasing a Medisave-approved integrated shield plan for hospitalization and surgical needs. At their age, the premiums would be fully payable from Medisave, hence it would not disrupt their short-term wedding and home renovation goals. Getting health insurance when young and healthy is important as it ensures that their medical plan doesn't come with any exclusion. They can consider getting an affordable rider to defray the cost of the deductible and co-insurance as well. In Jill and Erwin's case, if they opt for Singlife Shield Plan 1 or 2, they can also benefit from the additional advantage of securing free coverage for their future children.
Another area they should consider is a joint-life reducing term plan to  coverage  the mortgage of their HDB flat. If either party moves on prematurely, the coverage will ensure that the other party can still keep the flat.
I would advise the couple to review their financial plan again once they have declared the liabilities from their wedding and home renovation. 

The Goal-Oriented Savers
Executive Kenny Tan, and his homemaker wife, Suk Fen, both aged 30, have a 3 year old child. They own a condominium, a car and have a monthly household income of approximately $5,000.
They are diligent when it comes to saving, with a separate savings account where they set aside 10% of their income every month. The rest of their income goes into their joint account which they use to pay bills and everyday expenditure such as mortgage repayment, phone bills, groceries, condomanagement fee and petrol.
"Both of us have health insurance policies with riders. We also have policies that pay cash for each day we're hospitalised," shares Kenny. Both of them also have life insurance with critical illness cover, as well as an annual family travel insurance plan.
The Tan family is currently not looking to purchase any more insurance plans in the near future, as they are now focused on short-term savings.
Kenny explains, "We are concerned whether we will be able to save enough for our child's education fund. We are also concerned about the huge cost of buying another car once the current one gets scrapped when it reaches its 10th year."
 
The Expert weighs in
Kenny and Suk Fen have done their part to get started with some planning however there are certain gaps that they should be aware of in their current planning.
They have not secured health insurance for their child although they have done it themselves. Maximising Medisave dollars to secure a good health insurance plan for the child is important as, typically, young children and the elderly have the highest incident rates in terms of hospital admissions.
They should also consider a joint-life reducing term plan for their condo mortgage. Both the health insurance for the child and the mortgage insurance are relatively affordable and should not have any material impact on their finances.
They could consider using an endowment savings plan to help save for their child's education. Such plans offer the merits of a systematic saving approach, as well as the combination of a guaranteed maturity value and positive upside in the form of bonuses. Unlike investments where the returns can be volatile, endowment plans come with a smoothing mechanism so that the returns are kept fairly stable throughout the years, regardless of market performance. This feature helps to offer a more stable approach towards planning for an important goal such as tertiary education for the child.
The Family Planners
Marketing coordinator Yuhaniz Husen and education officer Faizal Bohari, both 38, are happily married with three children – two boys and a girl, aged between 4 to 10.
They have a monthly household income of $8,500 and live in a large five-room flat in Jurong West. The family car is a seven-seater SUV, which they use efficiently for work and play, including holiday and shopping trips up north to Johor Bahru and beyond.
Regular monthly expenses are all family-centred. They include car repayments and maintenance, some travel expenses, their insurance premiums as well as sundry expenses for their children, such as fees for extra-curricular classes.
The couple also supports Yuhaniz's parents, both of whom live with her and are retired.
When it comes to savings and expenditure, the couple adopts a very structured approach. "We have a monthly budget which includes at least 10% savings," explains Yuhaniz. "And we usually create a spreadsheet to tabulate our regular or ad hoc purchases. This helps us to plan and manage our finances."
Currently, their insurance plans include life insurance and health plans for every member of the family, as well as coverage for their car and home.
They have two endowment savings plans in place for their two eldest children, which will pay out when their son turns 21 and their daughter turns 18, and are looking to purchase a third endowment savings plan for their youngest child.
The couple is also looking to purchase an additional protection plan for themselves – they are covered for about $300,000 in total now, but feels they need more to ensure their children are sufficiently protected in case anything happens to them.


The Expert weighs in
Yuhaniz and Faizal have done well when it comes to managing their finances and they are aware of the gaps they need to cover, such as an education plan for their youngest child and the need to top up their existing coverage to cater for their dependants .
Indeed, their current protection level of $300,000 is insufficient, considering they are supporting 3 young children as well as Yuhaniz's parents. Assuming Yuhaniz and Faizal currently spends half of their total income on supporting their  dependants , and assuming their  dependants  will be financially dependant on them for another 20 years or so, a coverage amount of closer to $1 million would be more appropriate. They can easily top up their existing cover for the next 20 years using affordable term insurance.
Another area of concern that the couple should be mindful of is that while they have saved for their children's education, it seems they have not really looked into planning for their own retirement, which will likely come shortly after their youngest child graduates. Once the couple has built up a basic liquid fund for emergency needs, they should start to divert their surplus into proper retirement planning for themselves. 
The views expressed in this material may not necessarily reflect the views of the Professional Investment Advisory Services Pte Ltd. The information provided herein is intended for general circulation and are not intended for distribution to, or use by, any person or entity in any jurisdiction or country where such distribution or use will be contrary to local law or regulation. This material may not be copied, either in whole or in part, or distributed to any other person without our specific prior consent. The contents on this material shall not be construed as an offer or solicitation to buy, sell or subscribe for any investment or life insurance product or the giving of advice thereof as they are provided for reference and do not have regard to the specific investment objectives, financial situation or the particular needs of any recipient. Accordingly, no warranty whatsoever is given and no liability whatsoever will be accepted by PIAS for any loss arising whether directly or indirectly as a result from you acting based on this information.