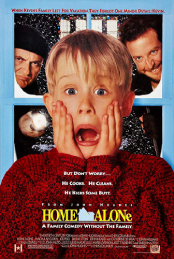 The holiday season is upon us, which means it's time to get together with your family and friends over a scrumptious festive feast and have a holiday movie marathon. These timeless tales don't just get you into the festive spirit, they impart life lessons that we could all use as reminders now and then. 
Home Alone (1990)
The plot: When an eight-year-old Kevin McCallister finds himself accidentally left behind by his family as they leave for a vacation, he is forced to protect the family home against two buglers by setting up a series of clever traps.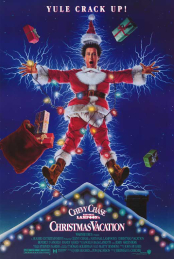 The takeaway: Sure, we can all identify ourselves with Kevin as he lives out every kid's dream of living like an adult. The lesson here is obvious. It's about remembering what truly matters in our lives and the importance of a good home security system. You may also want to invest in home insurance, which will protect your property and your precious belongings while you are away.
National Lampoon's Christmas Vacation (1989)
The plot: Clark Griswold's grandiose plan to have a perfect Christmas for his family turns into a big disaster when things go wrong with the decoration, his freeloading relatives show up unannounced and the Christmas bonus he desperately needs was cancelled unexpectedly.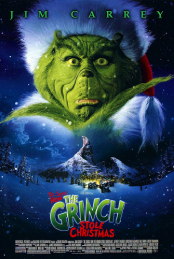 The takeaway: The main lesson here is to avoid overspending, which we all have the tendency to do so during this time of the year. The holiday season should be about family, friends and fond memories, not financial stress.
How the Grinch Stole Christmas (2000)
The plot: In this cinematic adaptation of Dr Seuss' timeless tale, the reclusive Grinch who hates Christmas plans to ruin the festive spirit for the folks of Whoville. However, he discovers the joyful spirit of Christmas when he encounters little Cindy Lou Who.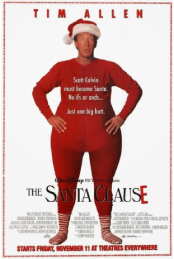 The takeaway: The Grinch serves as a good reminder that it's possible to enjoy the holiday season without spending so much money and be mindful of our consumption whether it's food, shopping or decoration. 
The Santa Clause (1994)
The plot: When Scott Calvin, an ordinary businessman, unintentionally kills Santa Claus on Christmas Eve, he finds a note that reads "If something should happen to me, put on my suit. The reindeer will know what to do." In order to please his son Charlie, Scott puts on the suit and the two continue to deliver presents from rooftop to rooftop. However, Scott missed the tiny inscription on the note that says whoever wears the suit assumes the identity of Santa Claus and his responsibilities, which makes him legally bound to become the next Father Christmas.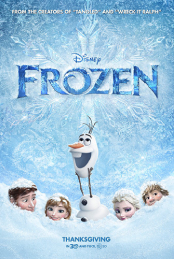 The takeaway: Always read the fine print. Whether it's a credit card agreement, an insurance policy or a holiday promotion, always read the fine print before you make the decision. 
Frozen (2013)
The plot: The tale revolves around the bond between two sisters, Princess Elsa and Anna of Arendelle. Elsa has been living in fear of being unable to control her magical powers that allow her to create ice and snow. When Elsa unintentionally traps the kingdom in perpetual winter on her coronation day, her sister Anna must go on an epic journey to convince Elsa to save the kingdom with a little help from a mountaineer Kristoff and a cheerful snowman Olaf.

The takeaway: The main lesson we learn here is that experiencing fear is part of being human but don't let it control you. Secondly, never apologise for being yourself. And family and friends will always be there for you. As Olaf put it, 'Some people are worth melting for'.