Dress like a hong bao
Deck every corner of your home with near-blinding plastic gold ingots
Stock up all sorts of auspicious foods
So you've done all the necessary stuff to ensure good fortune comes to you this Chinese New Year. Yet by the end of the annual festive celebration, you're always left with next to zilch in your bank account and feeling like you couldn't be further from prosperity. Why?
Yeap… you've been handling your CNY dollars all wrong.
Make this year different. Our tried-and-tested tips will help you celebrate Chinese New Year without breaking the bank. And if you follow all the tips, you may even up feeling like wealth is finally really on your side. Huat ah!

DON'T be tempted to splurge on new decorations.
Sure, it's nice having everything brand new for the New Year, right down to your home decor. But when you consider how the planet is suffering because of overflowing landfills, you'll quickly see that buying yet another embroidered wall hanging, hand-painted enamel snack tray or paper lantern will bring quite the opposite of fortune and longevity.
So why not reuse last year's decorations or trade your decorations with your colleagues? Alternatively, make your own decor using leftover red packets or salvageable parts from old ornaments that cannot be reused. Not the creative type? Check out Pinterest boards for some really stunning ideas or visit YouTube for easy-to-follow videos to create your own CNY masterpiece. Make it a family activity and you won't just save precious dollars but gain precious moments with your loved ones.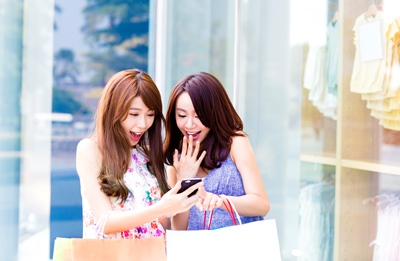 DO get a head start on shopping.
Last-minute shopping sprees aren't just stressful. That's also when prices of pineapple tarts, canned abalone, nian gao and pussy willow shoot up. So avoid going to Chinatown on the week before Chinese New Year and shop in advance if you can. Without any pressure to buy before it's all gone, you'll make fewer impulse buys and won't overspend. So, if you see a snaking queue at a particularly well-known bak kwa store, resist the urge to join the line. Instead, go to a less popular but reputable place for your stash. Alternatively, watch a few YouTube tutorials to become a bak kwa master!

DO declutter and spark joy for your wallet.
As Chinese New Year approaches, everyone gets into a cleaning frenzy to dust and sweep out bad luck and make way for good luck. And if clearing out clutter doesn't spark joy for you, we're sure making some money out of it will. That portable cot your child has outgrown or that brand-new dinnerware set sitting unused in your store room could be sold on Carousell for a handsome profit that you can turn into hong bao money for family and friends (you may even end up with some change at the end of it!).
While you're at it, give your finances a bit of a spring-clean too. Put things in order by paying off outstanding credit card debts, bills and loans (at least the more manageable ones). Having a tidy balance sheet is symbolic of ridding yourself of burdens and starting the new year on a more positive note.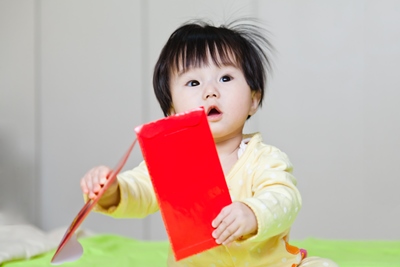 Rather than give them full reign to spend all their takings on toys and new computer games, encourage your child to set aside about 10% of their money to the needy. This will remind them about the importance of sharing with the less fortunate in society.
It's also a good idea to put at least 20% of their hong bao into a savings plan that you can give them when they're older. They could use the money to finance their university education, holidays abroad or as a down payment for their first car.
Singlife has a range of savings plans that offer interest rates higher than the usual bank savings account rates. For instance, Singlife Flexi Life Income gives a yearly payout that makes up to 5.6% of your sum assured, and you get to choose when these payouts start.
For more ideas on how to teach your kids about finances this Chinese New Year, check out this article.
DON'T be a fashion victim.

The best style statement you can make this Chinese New Year is one that's uniquely yours. And it doesn't have to come with a high price tag.  Mega malls  and online stores will dazzle you the latest designs and so-called discounts. But with each outfit, complete with shoes and bag, averaging S$150 or more, a family of four could end up blowing over S$600 easily.
If you don't want to lose your grip on your 2019 financial resolutions just yet, try this trick: Dig up your CNY outfits from two years ago. Then jazz them with suspenders, a snazzy-looking coat, or introduce exquisite detailing or stitching (it can be as simple as a few navy stitches on a pure white shirt) along the hem or neckline. Don't discount the value of accessories like cufflinks, scarves and groovy belts when creating interesting new looks. You'll be amazed at how many new outfit options you can create when you work your existing wardrobe harder.
One more tip on grooming: set a date for your family to get their haircuts and treatments at least three weeks before CNY. This is to avoid the extra charge that many hairdressers impose as the season draws closer.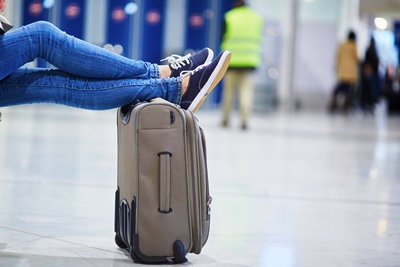 DO travel smart.
Planning your annual trip back to your hometown in Malaysia? Or maybe you intend to visit Sydney to spend the Lunar New Year with relatives living there? Consider departing a few days earlier than usual for cheaper flights, and make your bookings in advance to avoid spending a fortune on last-minute flights and car rentals. If you're driving to your destination, leaving early will also save you a considerable sum as you're less likely to be caught in long, petrol-guzzling festive traffic jams.
As much as you hope for a fun-filled enjoyable time, sometimes unexpected events can occur either before or during your trip. For confidence that you and your loved ones will be in good hands should there be an emergency, ensure you're adequately covered with travel insurance. (Psst: Look out for Singlife's discounts on travel plans)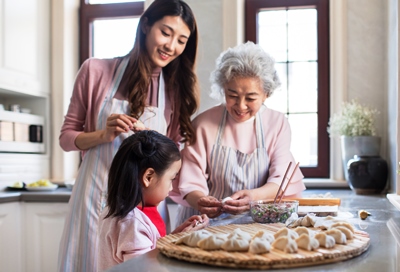 DO whip up a storm at home!

If you didn't manage to snag a good discount on a reunion meal at your favourite family restaurant, don't fret. Cooking up a spread at home might actually be better for several reasons. Number 1: It's waaaay cheaper than the ridiculously inflated prices at restaurants and other eateries. Number 2: You can make it a potluck where everyone contributes a dish so the whole affair will be cosier. Number 3: It's healthier as you can better control the amount of salt, sugar and fat in the meal – particularly important during this season when the tendency to eat unhealthy foods is at an all-time high. Number 4: You won't have restaurant staff rushing to clear your bowl before you've slurped up the last strand of noodle, just so they can set up the table for the second seating – which means you can have a leisurely meal and really savour every moment with family and friends you haven't seen in ages.
The value of that: priceless!

DON'T push your luck at the gambling table.

Gambling is a common social activity at Chinese New Year gatherings. So, keep it as a social activity – much like going to the movies – rather than take it as an opportunity to make a quick buck. The same way you can't expect a refund on your cinema ticket if you didn't enjoy the movie, don't expect to get back whatever you wager at a game of poker or blackjack. If you do get a windfall, good for you! And keep the bets small, say a dollar – the excitement will be just as great and even if you lose, you won't have to live on instant noodles and water for the rest of the month.
As a side note, there are many less risky ways to grow your money. Singlife offers savings plans and investment platforms that'll help you do just that, so you can just focus on soaking up the CNY festivities.

From all of us at Singlife, Gong Xi Fa Cai!