No one wants to be caught in an undesirable position of being financially unprepared when a life crisis strikes.One important financial gap to close is that of covering the needs of dependants – such as home loans, children's education and household expenses – over a specified period in the event of death. Here are some things you should know about a mortality protection gap.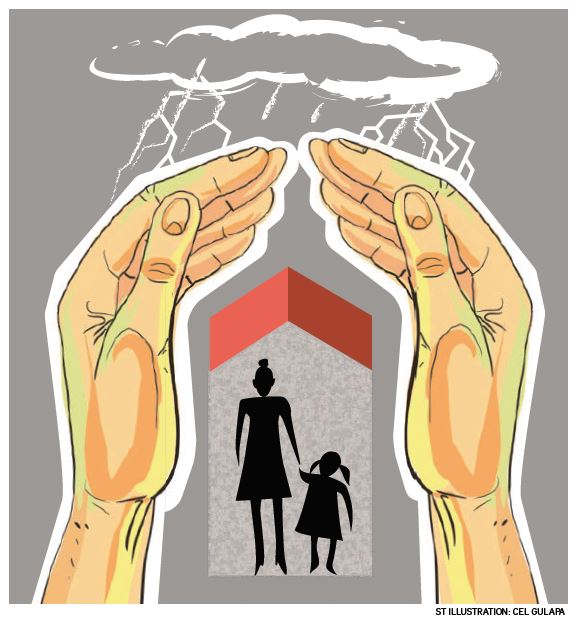 Q: What is a mortality protection plan?
A: Such coverage typically protects against financial loss by paying out a lump sum (death benefit) when the insured dies. It usually also covers total and permanent disability or terminal illness.
The Life Insurance Association (LIA) advises sole breadwinners and working adults with dependants to give higher priority to mortality protection.

Q: Why is mortality protection essential?
A: Consider what would happen to your dependants upon your death. Your loved ones would have to bear the costs of your funeral and any other expenses incurred, as well as unpaid loans. Without sufficient mortality protection, these costs would eat into their savings and disrupt their usual lifestyle.
Therefore, mortality protection is necessary in financial planning as it is usually meant for:
• Expenses incurred upon the insured's death (such as funeral expenses);
• Mortgage on the family home; and
• Securing the family's financial future and protecting their standard of living.

Q: How much mortality coverage is enough?
A: As a rule of thumb, approximately nine to 10 times of your annual income is required to ensure that your family's lifestyle is maintained. The LIA estimates that the average protection needs against death of a working adult with at least one dependant amount to approximately nine times the person's annual salary, or around $739,000.
A working adult would likely have coverage of about $342,000, Central Provident Fund savings of $94,566 and savings of $132,566. So the mortality protection gap works out to about $170,000 or 2.1 times the annual income.
 
Q: What are the types of mortality protection plans?
A: You can get mortality protection in the form of a death benefit, which is usually attached to term, whole life and investment-linked insurance plans. 

Factors to consider when buying mortality protection plans

HOW MUCH COVERAGE IS REQUIRED
This is based on your life stage and priorities. To determine this, it helps to ask yourself these questions:
• What are the expenses that would be incurred upon your death?
• Is there any mortgage that needs to be paid?
• Would your family be able to sustain its standard of living with one less income source?

TERM OF COVERAGE
A term insurance plan provides coverage only for a specific period, and is usually cheaper than other forms of life insurance because it provides pure protection. This means there is no cash value upon surrender or expiry of the policy.
A whole life insurance plan provides lifelong protection and usually costs more than term insurance, as part of the premium is invested to build up cash values.
An investment-linked insurance plan has both an investment component and a life insurance one that provides protection. It is important to note that the investment strategy of such plans is determined by your selection of the sub-funds. This is unlike whole life or endowment policies, where the insurer determines the investment strategy. Since an insurer will normally provide you with a range of sub-funds to choose from, it is important that you understand the sub-funds' investment strategy and approach, as well as the potential risks.

PREMIUM PAYMENT TERM AND AFFORDABILITY OF THE PLAN
A term plan is typically more affordable than other types of protection plans. Let's take the case of a non-smoking male, aged 30, who needs a sum assured of $500,000 to cover his home loan. The annual premium for a term plan can be as low as $710 annually (for 45 years), while that for a whole life plan would be $6,642 annually (for 69 years). Consider different premium payment terms such as a limited payment of 10 years or 15 years or a full payment term, depending on what suits your financial circumstances.

OTHER BENEFITS
Some plans come with embedded benefits such as an option to buy a new plan for an increased sum assured upon milestone events. Optional riders are also available to enhance the plan with protection against accidental death, total and permanent disability and early critical illness, or to multiply the sum assured before a specific age. Some plans also provide the flexibility to customise the policy term and increase death benefit coverage.

Source: The Sunday Times © Singapore Press Holdings Limited. Permission required for reproduction.