#1 Set realistic goals
Rather than set yourself up for failure with a mission to clear a S$50,000 debt by December when you only make S$30,000 a year, set targets you can reasonably achieve. A few short-term goals can help you score the big one.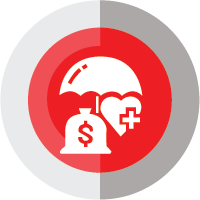 Set aside at least three months of your salary to help tide you over during contingencies like job loss, retrenchment or a serious illness. If the amount feels daunting, try parking a few hundred dollars each month in a special savings account that's only for an emergency.
#3 Declutter and sell stuff you don't need
One man's trash is another's treasure. So, go on and put things you hardly use for sale on Carousell or eBay. Then just sit back and watch your bank account bulk up!
#4 Live within your means
In other words, spend less than what you earn. Many people struggle with this because of over-reliance on credit cards and the temptation to keep up with peers. Learn to spend only when necessary while giving yourself occasional treats. And rather than putting your purchases on credit, save up for them.
#5 Look into retirement planning
Saving early means you'll get to enjoy the magic of compound interest (read: more money), so your retirement pot will be far bigger than what you invested. Consider stashing your cash in a Supplementary Retirement Scheme account, which gives dollar-for-dollar reduction in taxable income. Who doesn't love paying less taxes?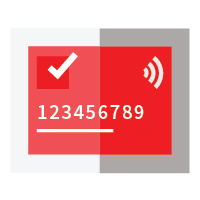 #6 Prioritise paying off high-interest debts
Make the minimum monthly payment on all your debts including the one with the highest interest rate. Then make the biggest possible lump-sum payment towards that highest-interest debt. The logic: you'll end up with the lowest overall total payments.
#7 Cancel unwanted subscriptions
S$200 monthly on a gym membership when there's a fitness corner in your estate… S$50 monthly on a TV subscription plan when you're really a bookworm… S$30 monthly for newspapers you can read at the office… Collectively, these little-used subscriptions can rack up thousands of dollars annually. Wouldn't the money be better off in your pocket?
#8 Learn to cook
Making your own food instead of relying on food delivery can save plenty of dollars. You'll spend less on carbs like fried rice and bread which are made using inexpensive ingredients. And the biggest savings will be on protein-based meals which tend to be the priciest dishes on a menu. 
#9 Invest wisely
You don't need a finance degree for this. Look out for investment courses, follow financial blogs and talk more with people you know to be savvy with their money. Then pick the strategy that works best for you.
#10 Make a will
No one likes to picture the worst, but should the unfortunate happen, a will helps to ensure that your assets will be distributed as you wish. And remember to make a CPF nomination – without this, it could take longer for your assets to be distributed, adding to your family's distress.
#11 Budget monthly
Use free online apps to do this before the start of every month – and stick to it. Simply input your income as well as your fixed expenses (e.g. rent, car loan instalments), variable expenses (e.g. TV subscription, average electricity charges) and month-specific expenses (e.g. school textbooks in December, Chinese New Year clothes in January). Income left after budgeting for these expenses can go towards financial goals.
#12 Don't skip the fun factor
Shaping up your finances doesn't have to mean depriving yourself of pleasures. So, plan for things like family trips and home redecoration. Your earnings are meant to be enjoyed too.
#13 Additional sources of income
There are many legal ways to earn a few extra dollars. You could rent out a spare room in your home, bake more of your famous cookies to sell online or be a pet-sitter. If you have a car, you could even sign up as a driver for a ride-hailing firm. You're limited only by your creativity.
#14 Stay in the pink
Eating right, exercising regularly and strengthening your immunity minimises visits to the doctor due to illness. However, keep up your regular health screenings as early detection of health problems allows for early medical intervention, which usually means a higher cure rate.
#15 Get the right amount of insurance coverage
Under-protection means you won't have enough financial coverage should the unexpected happen, while buying more insurance coverage than you need will hinder your ability to save for larger goals. As a guide, aim for life insurance cover of 9 to 10 times your annual income and critical illness cover of 3.9 times your annual income1.
#16 Check your credit score
If you have a high score, financial institutions would be more likely to grant you a mortgage, car or business loan when you need it. So, to keep a clean record and prove you're not over-extending yourself financially, limit yourself to no more than two credit cards, pay your credit card bills on time, and spend with restraint to avoid slipping into the rabbit hole of debt.
#17 Go on a spending fast
Similar to how abstaining from food over a time benefits your body, committing to a no-spend challenge does wonders for your financial health. A short break from spending on non-essentials not only tests if you can live on basics alone, it'll also help you save more and shrink your debts.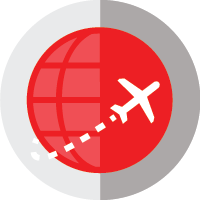 #18 Set aside funds for big-ticket items
As you focus on larger goals like your retirement fund and your kids' future education costs, remember to leave some money for other equally important costs, like replacing your aircon system or taking your kids to a local amusement park.
#19 Lock up your savings
The lure of online shopping and never-ending sales makes it too easy to dip into your account for that extra shoe rack. To protect your savings, consider opening an account with a different bank. And to ensure you won't touch it, skip the online banking facility and don't keep the debit card in your wallet.
#20 Upskill
Building on your work skills or picking up a new one may not be directly tied to your financial health. But it does improve your job security, which is a crucial for your financial stability in the long-run.

It may not be easy to do all 20 moves at once, so give yourself time to try a few at a time. And once they become a habit, you'll be on your way to financial fitness!
Footnote:
1 Extracted from Protection Gap Study 2018 by Life Insurance Association of Singapore